First, great that Shirt Lab picked the funnest place on earth New Orleans to have their live event, training and inspiration on business, sales and marketing in the apparel biz.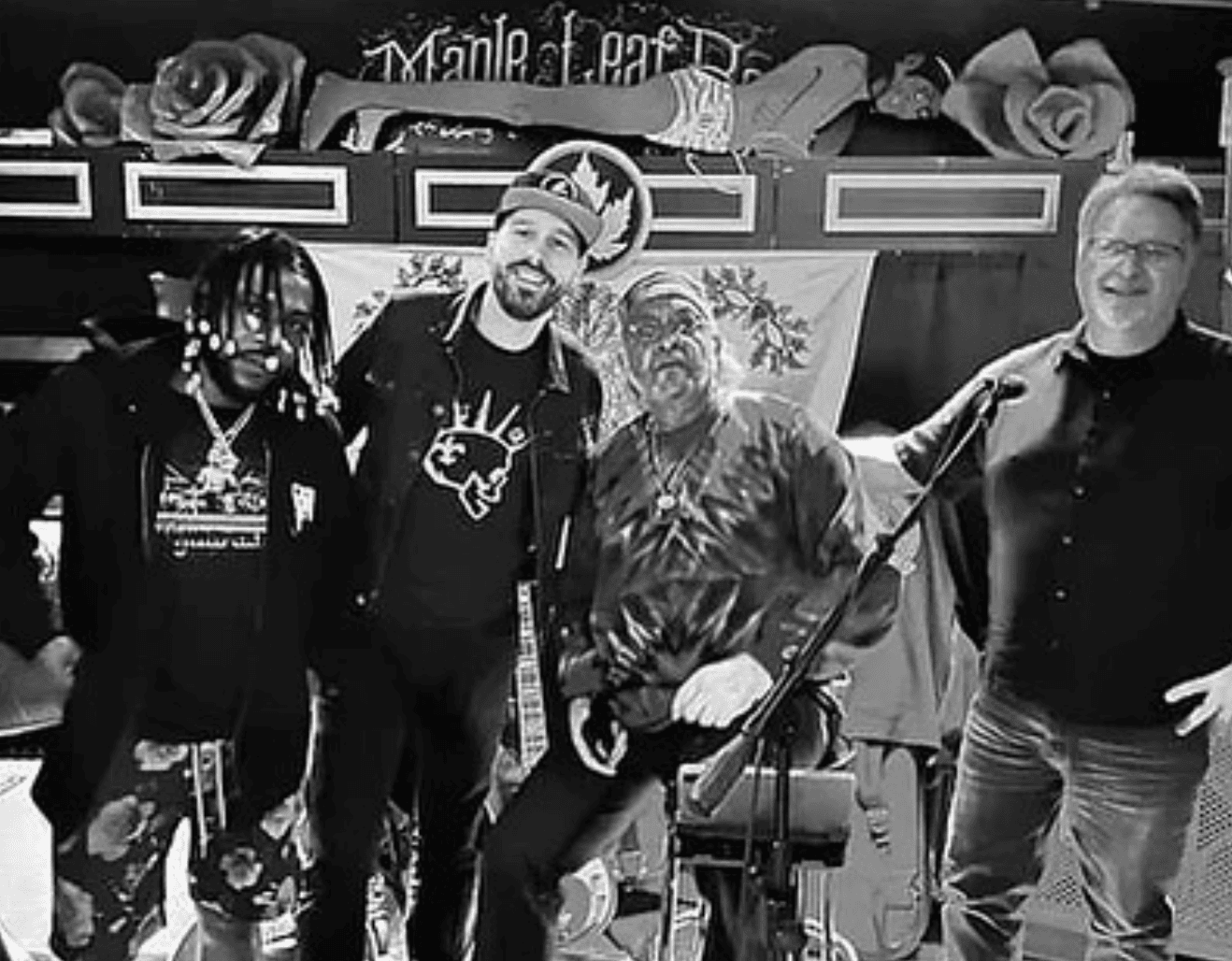 The event was very well organized, fast pace without losing anyone, informational and inspirational.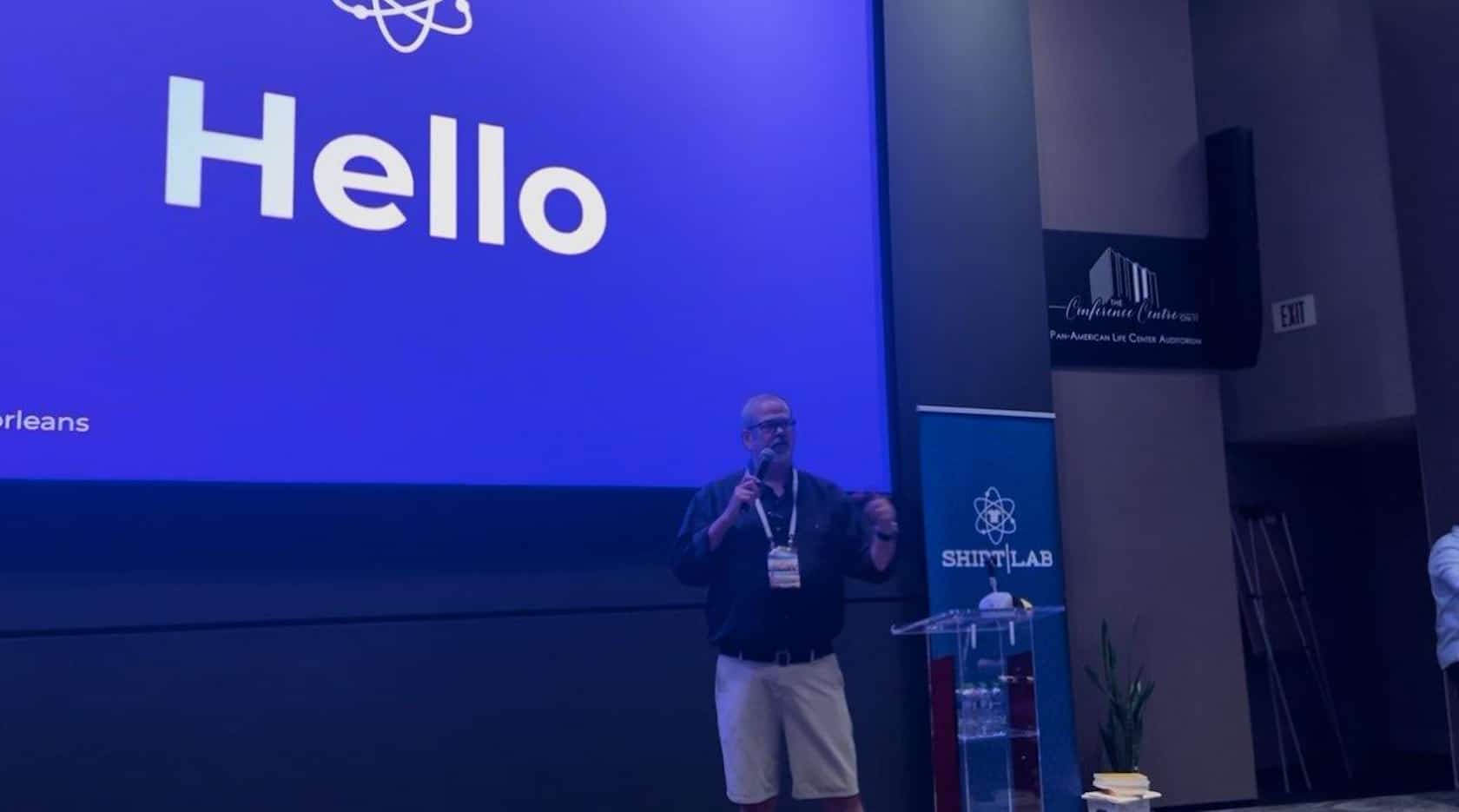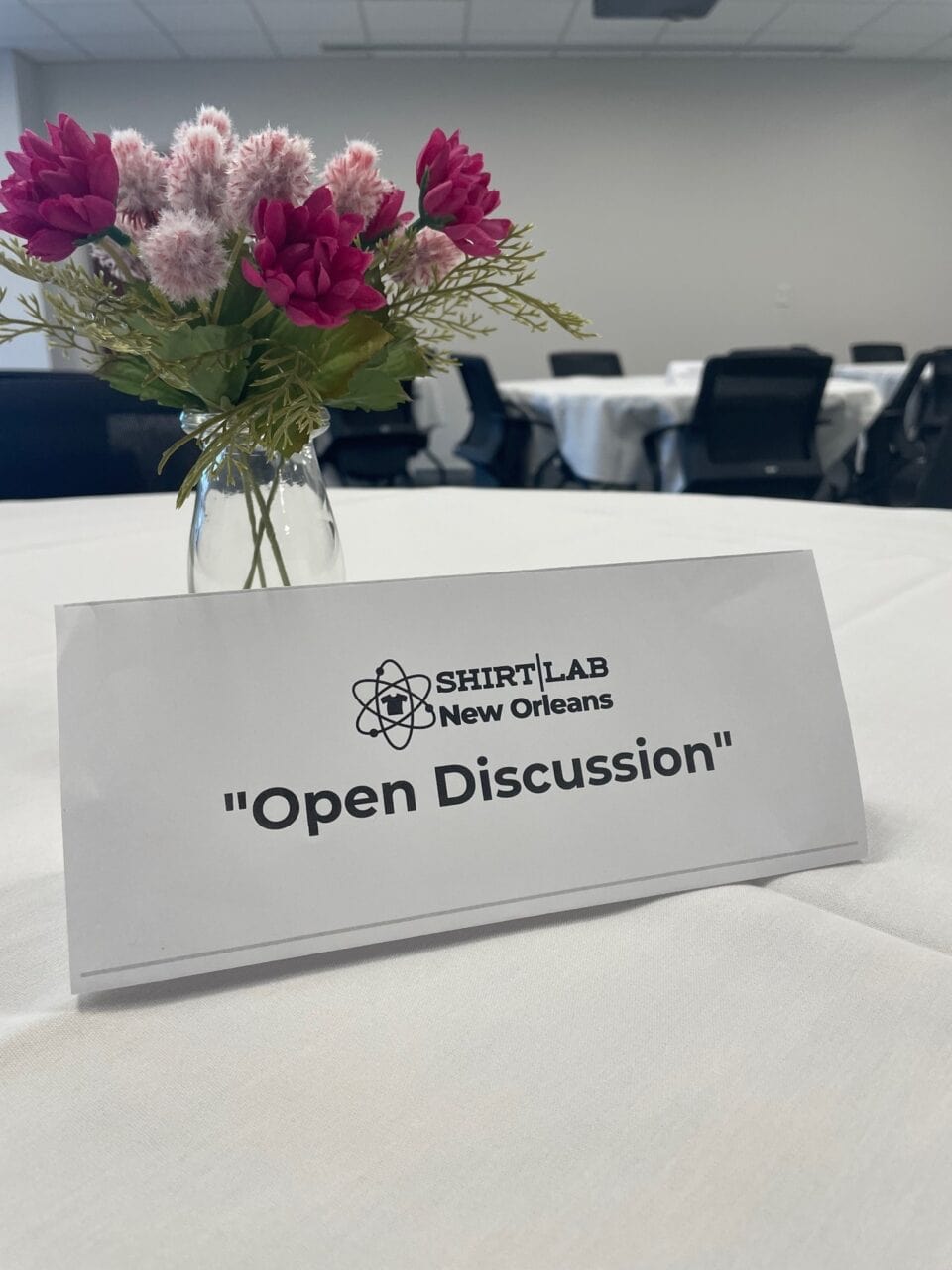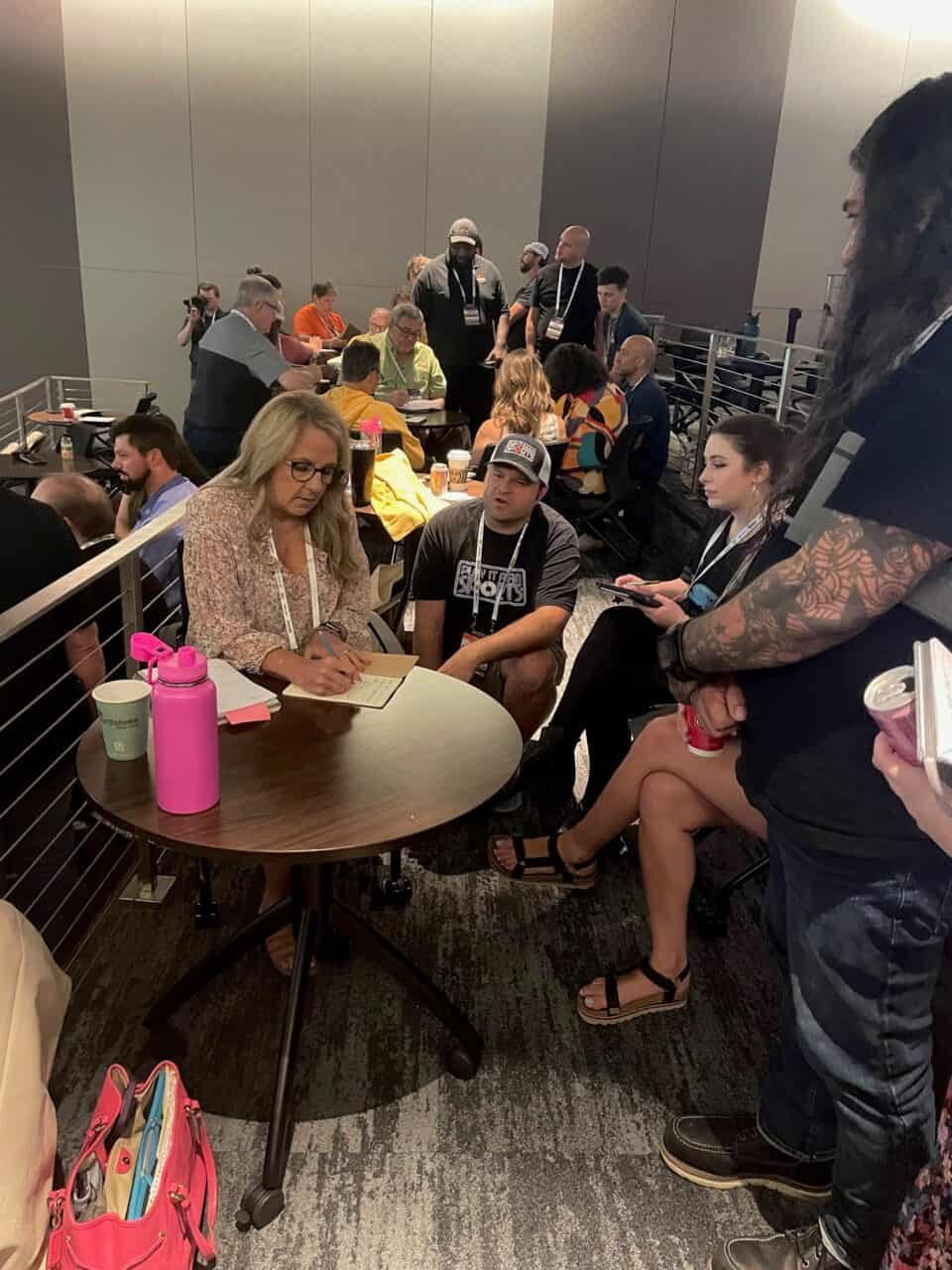 I have a relatively big shop and got a lot out of all the sessions and from the other folks there. I had a few buddies there Stan Banks, Ronnie Goodwin and Jabir Ducasse who have smaller shops and they all say that they got a lot out of it as well, so I think there really is something for everyone.
I asked one of the organizers Marshall Atkinson about what he wanted to say about Shirt Lab and I'll just let him have the floor here with some slight commentary by me after each point.
1.  Shirt Lab Live is a live education event for the industry held in different cities yearly.  Every event is different, with different topics.  The New Orleans event was the eighth.  The others were around the country, with next year's being decided based on our survey results as the opinion of the attendees is heavily weighted into the decision.
    I voted New Orleans every year, probably not going to happen….
2.  A significant number of attendees return, and about sixty percent of the audience comprises returning attendees.
   I think that upped many people's game on participation, it was familiar territory and they come because their are new things to learn.
3.  It takes about six months of planning to produce each event, and the lineup is built on relevant topics for the industry. 
Here's the website 
with all the info on this year's speakers.  We'll start planning the 2024 event in a few months.
    It was very well planned without seeming rushed or crammed too full.
4.  This year, we had 75 attendees registered from 29 states.  This is around our usual number, as our events have had sixty to one hundred and twenty guests.
    They break into small groups at numerous times, so it didn't seem like an overwhelming crowd.
5.  Shirt Lab also has a mastermind group called
Shirt Lab Tribe
.  Membership is $97 per month, and covers 100% of the shop's employees.  We have two weekly Q&A sessions, seminars, workshops, downloads, and thousands of hours of recorded presentations and information.  Everything we do is recorded and shared.  Many of the attendees were members of the Shirt Lab Tribe.
   It is a tribe, but didn't seem cultish 😉
6.  A lot of thought goes into every event.  The Friday night networking event is held at a bar, and we hold a Rock Paper Scissors tournament.  This is engineered to get people to mix it up and meet each other, as participants must find their opponent in the crowd.  The winner receives a Hottronix 360 IQ hat press from Stahs'.  (The winner of our FTW event, Josh Wylie, has reported that he's made over $30k with the one he won in 2021.)  This year's winner was Stephanie Home from Dapper Ink in Greenville, SC – a first-time attendee.  Over beers and appetizers, guests meet each other and swap shop stories.  Friendships have already formed on event day, and people are used to talking.  There are networking opportunities with a catered breakfast, lunch, and a VIP dinner following the event.
    I was bummed, I won every round  of Rock Paper Scissors boom, boom, boom only to lose to the winner in the semi-finals, no second Stahl's hat heat press for me. Too bad because I know it is an awesome press.
7.  Like many industry events, sponsors pay the freight so the industry can have something special.  Attached is our sponsor block. Can you share that with the article?  These are the companies that care and deserve to be recognized.
    Check it out, good on all these companies for furthering education and cooperation, that is always something the Ink Kitchen supports, nice to have allies in that effort. I've got the block at the bottom  of their sponsors.
8.  It is not uncommon to see the top folks in the industry in the audience.  Unlike some industry events, we do not charge consultants double to attend.  There are the keepers of knowledge and help fill the room with answers.
    I didn't know the consultants from the other participants, but there was some good knowledge in the room.
9.  Since you love music, you should check out our Spotify channel – 
Shirt Lab Soundtrack. 
This is composed of songs that our Shirt Lab attendees have suggested from all of our events, classes, workshops, etc., on the post event surveys.  55+ hours of music.  Hit shuffle and try to guess the next song.  It's impossible.  It makes a great shop background music source.
    It has Lizzo and  Etta James and the Queens of the Stone Age and Willie Nelson, so we are talking some variation there. I added Muddy Waters track Bottom of the Sea.
The Shirt Lab sponsors, deserving of some credit for sure: