In this edition of Executive Dialogue we talked about COVID-19 and the industry with Danny Sweem, CEO of M&R…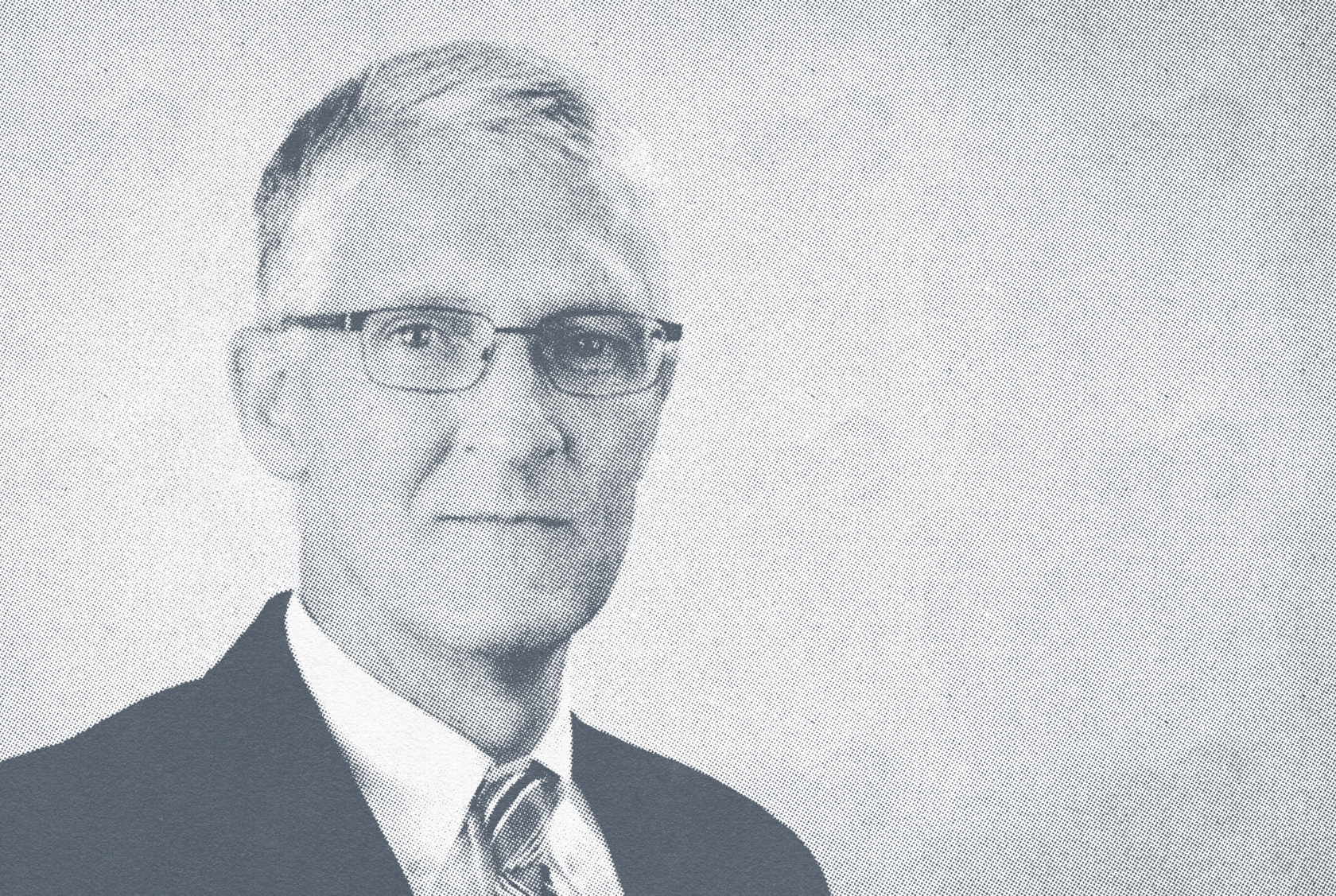 Rick: I remember being shocked when you announced at the end of February that M & R had decided to pull out of the FESPA trade show. I thought you were being overly cautious, and I could not have been more wrong. You clearly were ahead of the curve on this in taking significant action. When did you know of the seriousness of the pandemic?
Danny: I had been traveling in Asia in January, including to areas of China. Though it was nowhere near Wuhan province I heard enough about a rumor of a pandemic to be on alert about it. By early February I had heard enough to begin to both be concerned for the health of our staff and about global supply chain disruption. We then took action and stopped all travel in Asia and because of our concerns I had one of our managers begin to make weekly reports with updates the virus. By the second week of February I had heard enough bad news that we put an end to international travel to most areas of the world which meant even delaying some important equipment installations in Asia and Africa. We were worried about the health of our employees and concerned they might be stranded in transit. In early March, while on a business trip to Mexico, I turned on my TV in the middle and learned about the NBA postponing their season and that the NCAA Basketball Tournament was going to be played without fans in the arenas (later they canceled the tournament entirely) so I canceled my trip mid-trip and returned straight back to our HQ in Roselle IL to meet with my Senior Executive Team and implement our game plan.
Rick: What actions did you take at that time?
Danny: We stopped all international travel at that point. We also changed our meeting schedule from weekly to daily meetings with an emphasis on managing our business through a Global Pandemic. (I never thought I'd ever use that term in real life…. It still seems surreal to think about it). We began to make plans which always were first to protect the health of the folks in our company and anyone we work with. Then we made plans to ensure that our supply chains were intact so that we could keep our plant running and our customers' businesses running.
Things quickly were taking a turn for the worse from our vantage point and then increasingly of course to everyone. We initially made a plan to divide the workforce into three groups (Group A, B, and C) in an attempt to reduce contact between people at the plant. Unfortunately, things continued to accelerate for the worse so we had to quickly scrap the "three group" plan and combine them into one large group (reflecting more than 3/4 of our factory workers) that we had to furlough due to the state ordinance requiring all non-essential businesses to cease operations and "Stay at Home". Fortunately, we have several segments of our business that serve essential businesses that allow us to operate our parts department and technical service team on a limited / skeleton crew basis.
Rick: When the full force of business closings and the dire health concerns were obvious, what did you do then?
Danny: Our focus turned to the safety of our team and the survival of our business. Much like in a prizefight. You get punched in the face and you go down so there are only two things you can do, you can fold the tent and go home or stagger to your feet, shake it off the best you can and then get back to work. We understood that we needed to function well as a team and that usually starts by communicating well…. in our case, we asked our people to "overcommunicate." We took drastic actions in terms of finance and cash flow, really to get into survival mode. We are truly fortunate to have a great finance team led by an outstanding CFO, (Doug Graessle). He's amazing…. And he developed an action plan to ensure we had the liquidity to manage through an incredibly difficult period.
We pared down to essential activities, protecting our people first and as much as possible still serving our customers.
Rick: Do you have a variety of plans for the various ways this could play out?
Danny: We really have one plan for the future that we all are working on, that deals with the realities of what was going on in the business before this happened and how it will be impacted by the pandemic. That said, we have to remain nimble and willing to adjust on a weekly basis if necessary. We are probably on our sixth or seventh adjustment at this point.
Rick: When you say "the realities of what was going on in the business" what exactly do you mean?
Danny: In some ways the pandemic will change our business and the changes will be drastic. However, most of those changes, as we see it, were already happening and the Covid 19 and recession are just dramatically increase the speed at which those changes will happen.
The biggest change will be in brick and mortar establishments versus eCommerce. The US before this started had 23 feet of retail space per person and the UK and France had 5 feet, a tremendous glut of retail space. In addition you have eCommerce on the rise. The pandemic will put a tremendous shock on the weak retail space market and accelerate the decline in that sector. Meanwhile, all the sheltering at home has pushed vast portions of the population to either rely on for the first time or even try for the first time to regularly order online. This will obviously increase the rate at which eCommerce takes market share from brick and mortar stores. We had predicted that this process won't go on forever, but will stabilize at 50/50 physical stores/on-line stores around 2025 and possible now even sooner. A predicted decline of 25% of retailers happening over the next five years will probably be now closer to two years.
Rick: How will these changes in the marketplace affect our industry?
Danny: Not entirely, but to a large degree screen printing supplies the big retailers and digital print platforms support the eCommerce world. Printers that don't reckon with digital put themselves in danger of being left behind as the garment world changes around them.
Mind you, in no way, will screenprinting go away as it is the most efficient way to have a low price and a wider range of decoration techniques. The print runs might not be as big as they once were, but screenprinting will still be at the forefront for supplying that world. I also think that fashion is known to be cyclical and that world so heavily dominated by simple prints will come back around to special effects being important again.
Rick: Where are we at now and how long will this last?
Danny: Besides the permanent changes that were already happening, we have been hit very very hard. Retail, bars, restaurants, tourism, and sports are all shut down nearly completely. These are our customers for printed apparel and with them closed and not buying anything, it is a catastrophe for our businesses. We were one of the first hit hard and we'll be one of the last to recover and we have to plan for this lasting a long time, probably a year or more.
One aspect of this which will determine how it plays out is that when this hit, most deliveries were either well down the pipeline in the retail channels. Spring season purchases were either in the distribution centers or in the stores. That inventory is sitting there. The question is will it be liquidated and dumped in other parts of the world, or will it be held over until next Spring. If 2021 orders don't materialize, the severe downturn in our sector will persist into next year and be longer in recovering.
Rick: Can we even come back from this?
Danny: Yes sir… Absolutely. Much like you, I absolutely love t-shirts. I started in this business with a couple of sporting goods stores back in SC and I supplied myself (laughs) and my customers with South Carolina Gamecock apparel, Clemson Tiger Apparel, Charlotte Hornets apparel, local team apparel, etc. Printed apparel is our personal billboard. We all wear t-shirts that represent who we are and what we stand for. Printed t-shirts are one of the best platforms to express ourselves. Shirt decoration will continue on a big scale. We will have to endure a tough period for the next year or so, and things will change but our industry will adapt but creativity with printed apparel will endure.
Rick: What changes will we see happening?
Danny: Digital printing will increase and all that goes with that.
Screenprinting will not go away at all though, but we may see an increase in technique and special effect printing. Many employers are doing more with fewer and fewer workers so the demand for automation and will continue to improve productivity.
Rick: These are tough times and you are in a tough job, what keeps you going?
Danny: These are certainly challenging times, so it takes everything you have. The pandemic has not only interrupted businesses and careers but more importantly, it is devastating to people's lives and livelihood.
I feel incredibly blessed to have had so many wonderful experiences, learned from so many mentors, and benefited from having so many friends. Now I have an opportunity to give something back by drawing on every lesson I have learned throughout my career and my life. In many ways I feel I have been put in this position for a reason and this kind of feels like it might be it.
When all is said and done I want to do my best and take actions later that I can be proud of. I really have a strong drive to get us through this. The pandemic will in the future perhaps be judged "The Event" of the century. If that is the case, I want to have done my very best for others during these times.
Rick: Any other thoughts about what is going on right now?
Danny: Our community, our business is pretty unique. I've seen more than a few "know it all" MBA's get burned and hightail it out of this industry. They usually feel superior to these upstart textile printers but soon learn that they have no idea what they were getting into. Many totally misjudge what we are all about. I'm proud to be a textile printer at heart. We are pretty unique people. There are lots of good people in this industry, most have a creative and altruistic spirit and are more than willing to help other printers. Most are very smart, humble people who are engaged in helping their communities. But as the old saying goes, "Don't Mistake Kindness for Weakness". The people in our industry are a tough bunch of folks. They are super strong and resilient. They will fight through this, you can count on that. In fact, we'll all going to fight through this together. Our best days lie ahead!