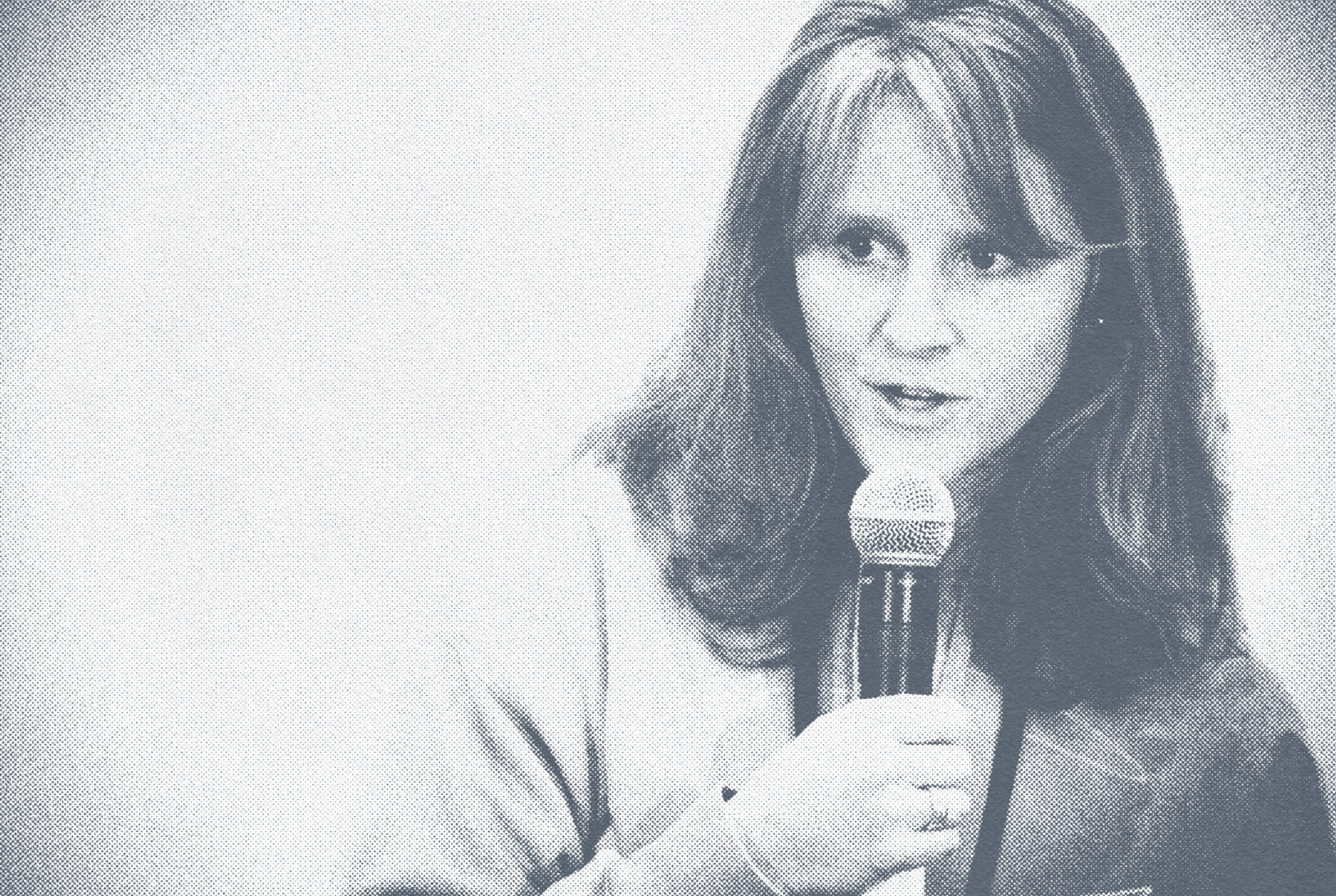 In this edition of Executive Dialogues, we caught up with Hanes VP, Rachel Newman to talk about the Hanes response to the COVID-19 crisis…
Rick: When did you and Hanes know this COVID 19 would be such a game-changer? I know that you were one of the first companies I heard to take serious measures.
Rachel: We are a global company and the virus was on our radar pretty early on. We have quite a number of Champion retail stores in Italy. Our folks there kept us informed of developments as they started to happen there. Some of our executive team went to Italy in late February and we pretty quickly decided they needed to quarantine, which was personally an eye-opener for me, I could see what the stakes were.  We continued to see photos and reports from our team in Italy and pretty rapidly we took safety measures at our facilities and cut down on travel and then totally stopped travel. Personally I canceled a trip as it was known in our circles that the spread of the disease was a real concern. Quite early on we limited and stopped visits to our offices.
Rick: When things really got heated in early March, how did Hanes get involved in the response to the pandemic?
Rachel: Hanes works extensively with Parkdale Mills, the world's largest yarn producer. Parkdale used to be part of the same company when Hanes was owned by Sara Lee Corporation (now Hillshire Brands.) Someone in the current government administration reached out to Parkdale and they in turn called out Hanes to work on PPE (Personal Protection Equipment.) This was really in Hanebrands' wheelhouse, in terms of expertise, raw materials we were already using in the making of other goods, and manufacturing capacity. Since the need was great, both in terms of how many masks and gowns were needed and how quickly they were needed, we jumped into it and it has been all hands on deck.
Rick: Hanes did not just work on it yourselves, I was surprised at the coalition of companies.
Rachel: We not only worked on it with every relevant part of our company, but we also partnered with other manufacturers that we normally would be competing with. For the immediate gravity of the situation, competition was not a concern. We have made the patterns and design available to all those doing the sewing for the tens of millions of masks needed. Hanes has partnered with Fruit of the Loom and SanMar and we have been able to produce those millions of masks and to do it quickly.
Rick: Did Hanesbrands already make any masks?
Rachel: We previously did not make any masks, not a one.  However, with all of our resources we were able to design a mask that received Emergency Approval by the FDA in about a week or so. These are not surgical masks but they are essential for other health workers and were extremely helpful in preserving the surgical N95 type masks for those working with Covid19 patients.
Rick: How did you get these masks in the right hands?
Rachel: Our initial deliveries from all the partners were to the government, to FEMA and to Health and Human Services to build up stockpiles and to distribute them as needed. We literally were delivering millions of masks and those deliveries started in less than a month.
Rick: In such a hurry, it would seem like you would make something that would not last, but having seen the masks, they seem pretty substantial.
Rachel: We might have got the done even faster if they were insubstantial, but that was not a road we wanted to take. We rejected going with the super quick and instead we went for quality which could be approved by the FDA and could stand up to repeated use. The masks that we delivered were approved, fast to produce, and reusable. They are a substantial three-ply construction and I'm proud of our team's design and our manufacturing speed to deliver.
Rick: I hear some pride in those words, yes?
Rachel: We are a big company and it isn't easy to move it in new directions, a bit like trying to turn an ocean liner completely around. Mike Faircloth (Group President, Global Operations, American Casualwear, and E-commerce) was a big part of that turning on a dime to meet the need and like any good leader, it set a great example for everyone working with him. It was tough, but we responded to the need.  I've always been proud to work for a company that does things the right way, and this certainly was no exception. I'm also proud that we didn't try and exploit this for marketing purposes. I'm speaking to you, but I'm not nor is anyone else from Hanes on a speaking tour. I really think we have just tried to do the right thing. I'm proud that we can deliver literally hundreds of millions of masks that are so critically needed.
Rick: So did you try and offset this government work with selling masks? There certainly was a clamor for any mask one could get quickly.
Rachel: We really did not think of sales at first. Our focus was the emergency at hand and we have met every government need before turning to do masks for sale to the public. That said, you will now start to see some Hanes masks hit the marketplace and they are also something we are proud of, and with only limited sales or marketing I can tell you that the demand is off the hook. It is of course nice to see for our business, but it wasn't even a thought when we started.
Rick: Do you think masks are more than a fleeting business?
Rachel: Until there is a vaccine, which is not on the immediate horizon, there will be a tremendous demand for masks. Anywhere people congregate, masks will be part of protecting the spread, meaning sporting events, airlines, schools, on transit, and on and on. People also will want start to want more choices and Hanes as the marketplace demands I'm sure will be providing masks with different decoration possibilities, a variety of colors and improvements to comfort, fit, filtration rates, and so on.
Rick: This is quite the effort and it sounds like something that could really cause great anxiety and presents so many challenges. What has kept you going?
Rachel: It has been extremely difficult and I'm not alone at Hanes in probably working as hard as I have ever worked in my life. The situations have been so important, and the situation was often changing not just daily but hourly. That certainly raises stress levels. Working from home has a few advantages of course, like being with your family more, but it is mostly a tremendous challenge. I'm amazed at how our IT folks got everyone set to work remotely, and they did it in record time. This meant that the technical aspects of working at home were really not the problem one might imagine. We then have worked hard to make communication to be done as well as it might in this situation, and that isn't just work, but some virtual happy hours and things like that. Personally, some of the difficulty has been offset by the purpose at hand, and with the stakes, and that has almost an intrinsic motivation. I've tried to balance the hard work and stress with some time with my kids whether in the yard or cooking or eating together. I've also kept to my normal workout routine, which is a great stress reducer and I find it enhances my productivity in addition to my well-being.