Seems like trade shows are back on track. Impressions AC was pretty good, FESPA raises the bar, and lots of people at FESPA were all gung-ho talking about the Impressions show in Long Beach as things move in fits and starts back to some sort of normalcy.
FESPA is an international printing show, once held only every four years and not to be missed. Even annually it is a good bet you will see new things. Over the next few days we'll go over what are the trends that were in evidence there. You Americans out there were not in attendance. At the last two FESPA shows I've seen American printers that average 1 (zero last time, two this time…).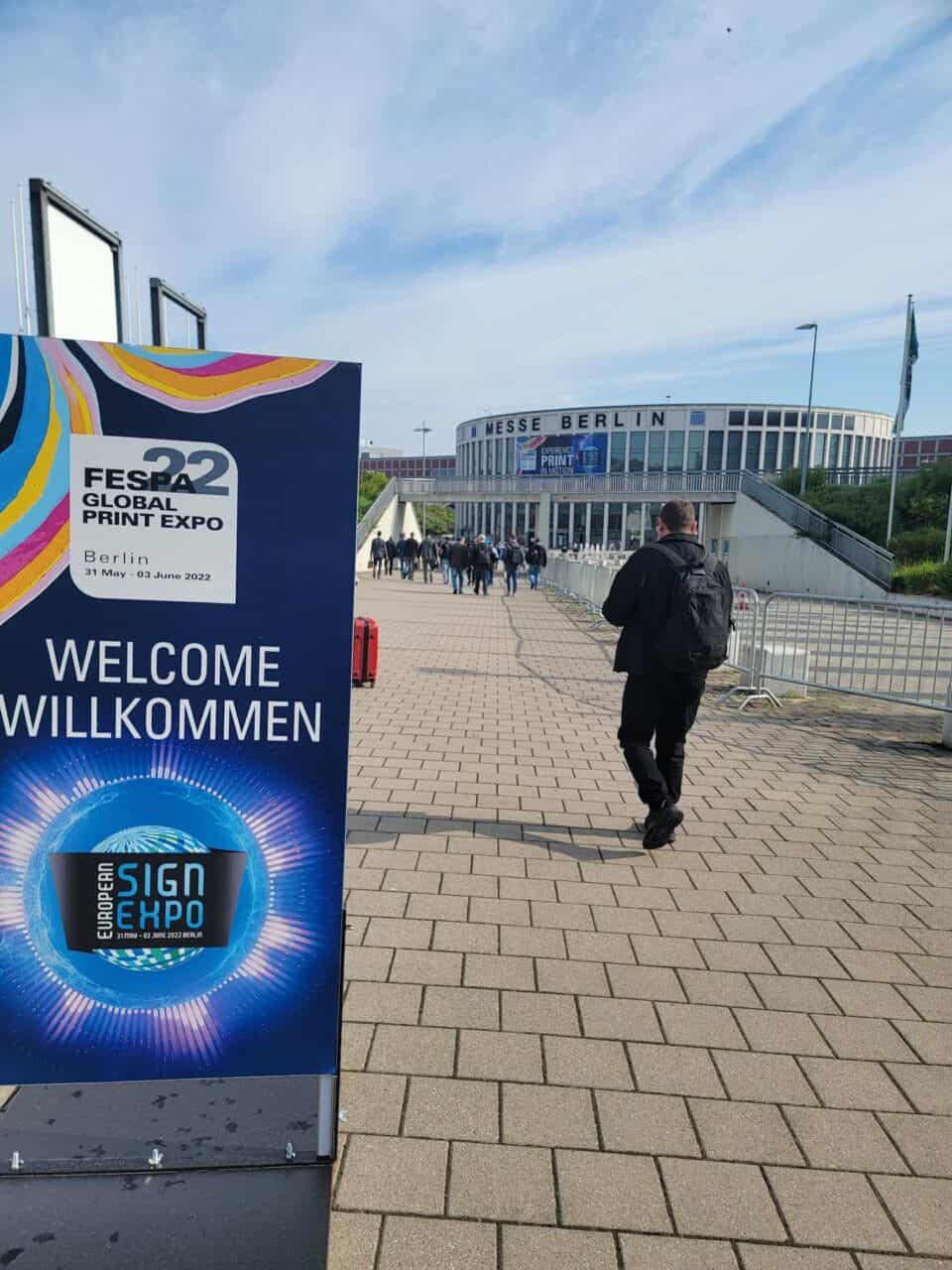 Let's cut to the chase for the most amazing thing I saw.
Pigment.inc had a screen for screen printing where the stencil was printed on in a few minutes. Using a patented UV method, there was no emulsion. The stencil was straight on printed on the mesh. Better yet, their process penetrates the mesh so the stencil is on both substrate and squeegee side of the mesh. So let me explain this again, it prints the stencil on, immediately cured with the image dropped out of it.
Advantages:
– No film or CTS
– no emulsion, no coating
– no exposure unit
– no water
– no darkroom
– you could print your screens right on the floor and directly pop them into the press
– not released yet, but they are talking about this unit being at an affordable price
WOW!
Questions:
– This is new and how it is reclaimed is still in process
– there are questions about durability, but they have printed 5000 pcs with a screen made this way
– the resolution? They are aiming for 3600 dpi, way beyond what is needed for textile, but there is not enough evidence yet.
This certainly bears watching. They are shooting for a release in the Fall.