The Impressions expos, particularly Long Beach, have become the main shows to attend. Originally more in the direction of garments, now they are where you go to see new equipment and supplies. However, that doesn't mean garments are diminished. On the contrary, it is definitely a big show to see what is out there, talk to your suppliers, and to touch and feel all the new stuff.
While not exhaustive, here are some things definitely worth seeing.
I'm a decorator and it is great to see that SanMar is printing and applying transfers to their garments in booth 1433. They were the first and have made the most expansive effort in terms of caring that their garments can actually be decorated.
Sometimes I hear people say there are no American-made options.  It's not true. In booth 2009 Bayside has a huge collection of American and American union-made garments.

In booth 1519 Los Angeles Apparel has a big fashion collection. In particular look at their 6.5 ounce garment dyed shirt as a big portion of fashion moves to big shirts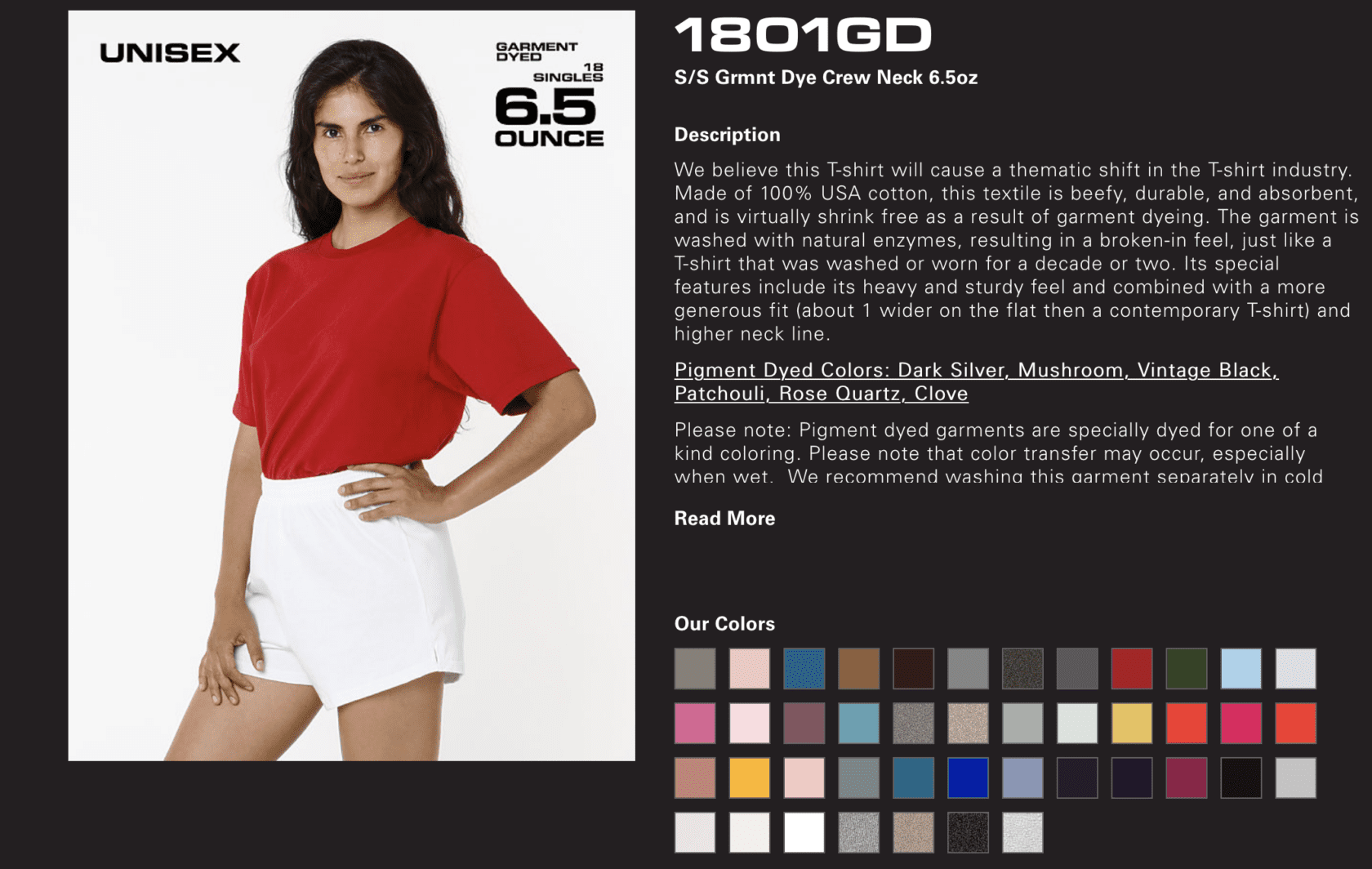 In booth 1433 SanMar has a new line called Volunteer. They have nice shirts, good inventory and are made in the USA.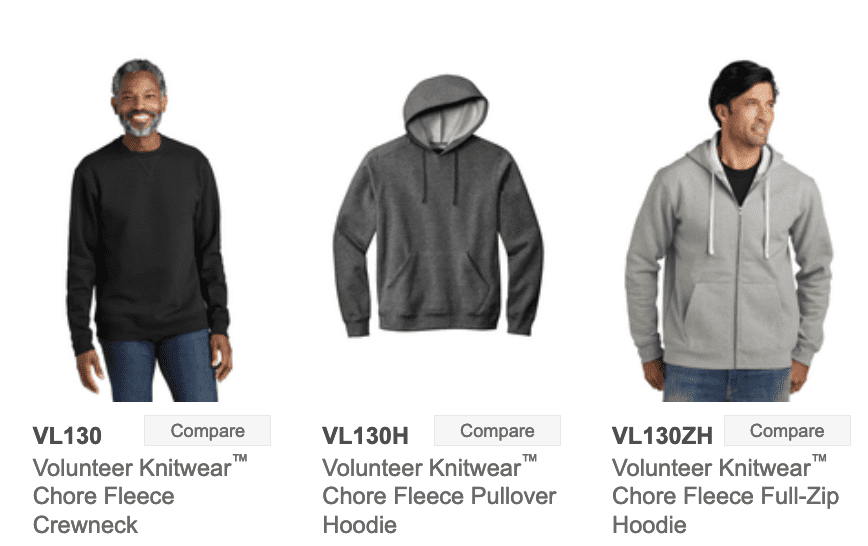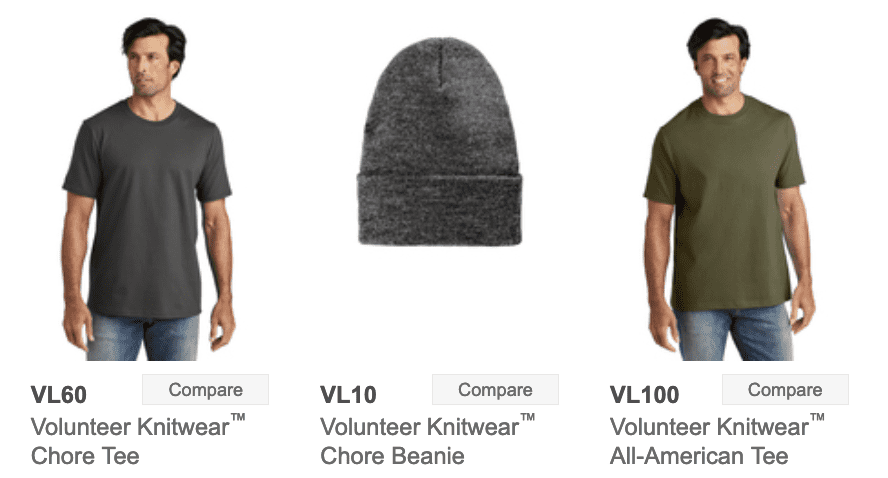 On the sustainable front:
In booth 1336 Lane 7 has a sustainable hoodie that is also very affordable.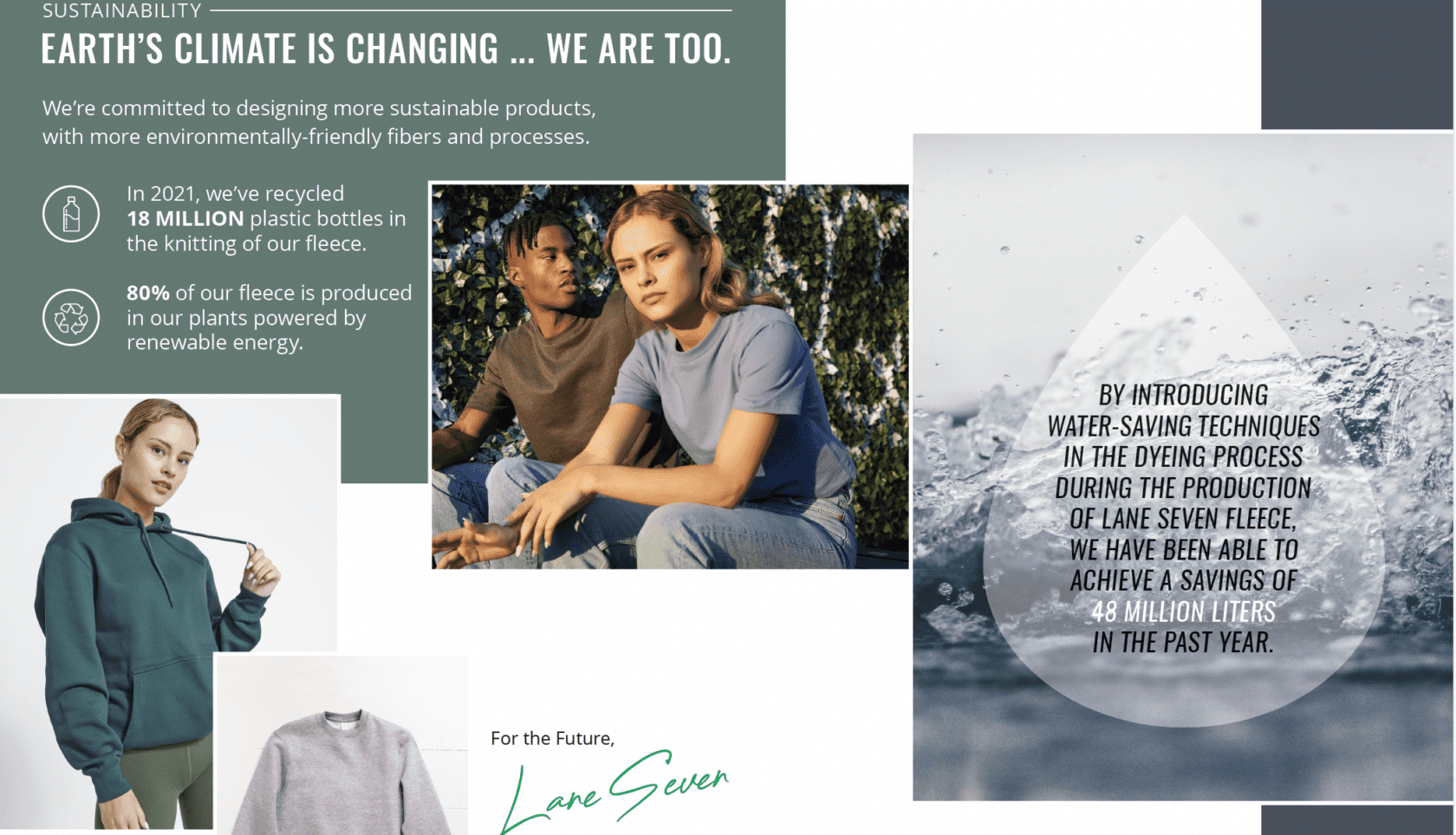 In booth 2231 Econscious has lots of sustainable options. Cool joggers, hemp hats, and I'm excited to see some of their new Fair Trade items from India.
In booth 2358 AllMade has lots of organic options for shirts and hoodies. They are offering a new Mineral Wash premium t-shirt that I'm excited to see in person.
Some Fashion Options:
In booth 1211 Gildan has new Comfort Color boxy crop tops. They also morphed the Alstyle styles popular with skateboarders, like 1301, into the American Apparel line.
In booth 1326 Alphabroder has a new golf line called Swannies. They also have Puma and Underarmor. I've been pretty thrilled with the first aprons in the industry that I like. The Artisan collection by Reprime are great looking aprons and the company making them has great manufacturing standards.

In booth 1336 Lane 7 now has pigment dyed heavyweight shirts, as mentioned above. Big heavy shirts are growing in popularity in the fashion world.
In booth 1433 SanMar has some new brand name options, Brooks Brothers and Tommy Bahama. They have a cool hat line called Spacecraft that I want to check out.


In booth 1525 LAT Apparel has more of their innovative popular relaxed options in women's styles. They also have some cool leopard, reptile, and rainbow patterns in certain styles.