The New Orleans Jazz and Heritage Festival has close to 500,000 attendees over the course of two long weekends.  Crowds can gravitate to any of 12 stages to New Orleans greats like Irma Thomas, the Nevilles or the Soul Rebels, national acts like The Black Crowes, Kool and the Gang, The Who, Elvis Costello, or Stevie Nicks. You can catch local treasures like Andrew Dohun, Nicholas Payton, Alex McMurray or Helen Gillet. The food is juried so you get a damn good softshell crab po-boy, crawfish monica. or red beans and rice. This festive atmosphere and mass of humanity buy a whole lot of merch
An informal poll of some folks that the vending booths named the traditional tie-dye as the best seller.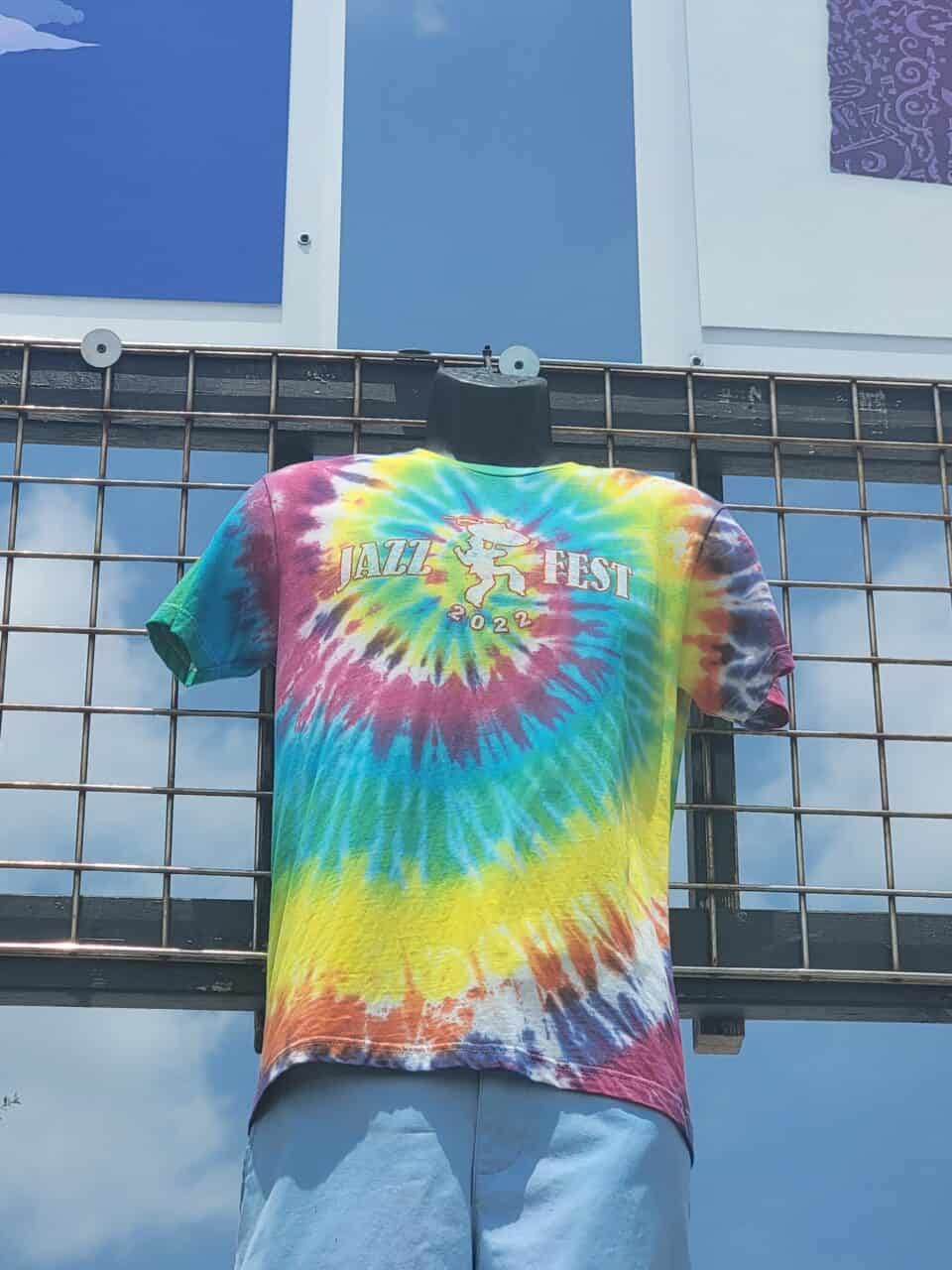 The second best shirt sales named was a much more subtle shirt with simple lettering and clouds on a nice garment-dyed blue shirt.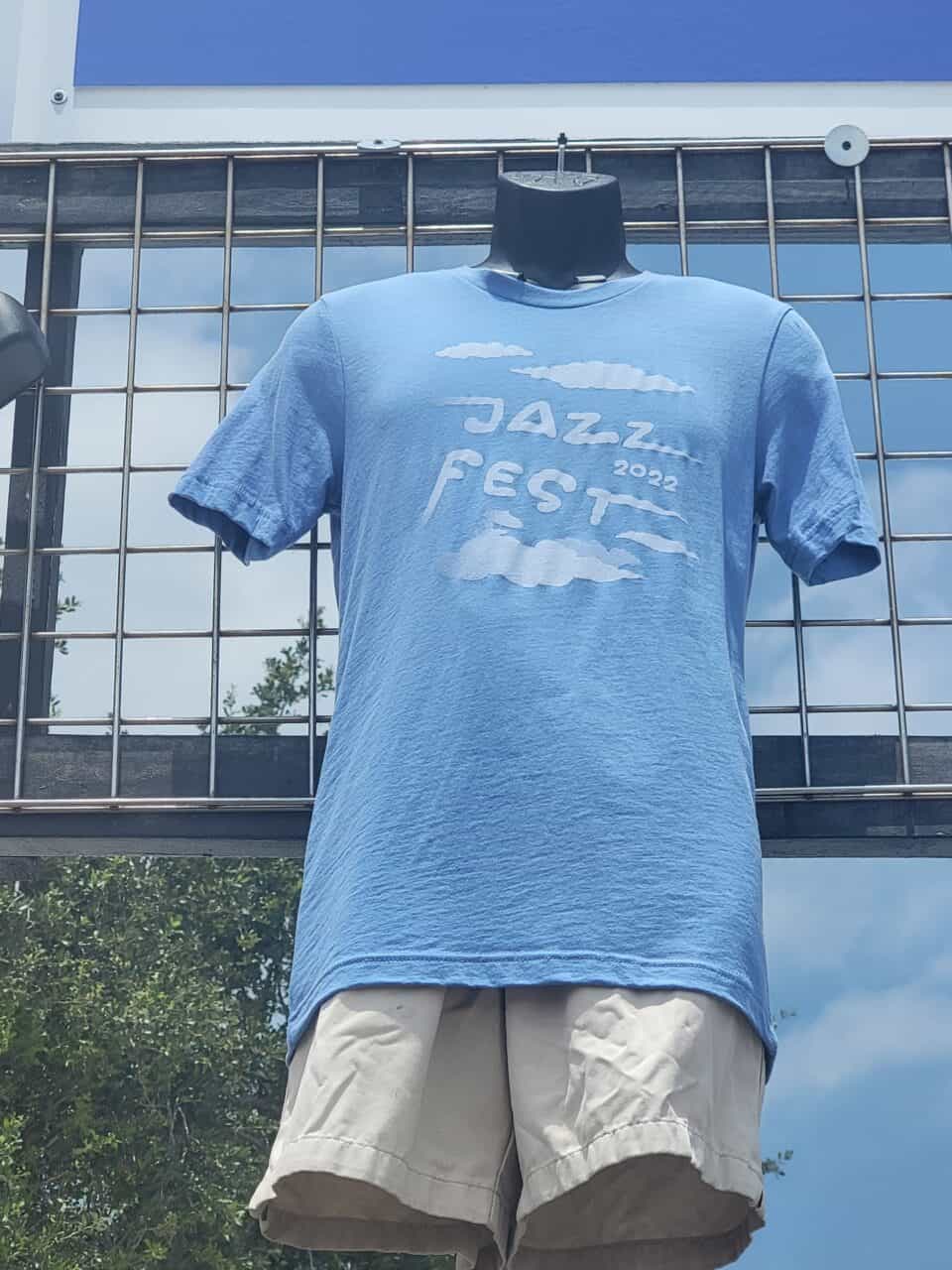 The other choices were mostly pretty simple and on a variety of garments. Garment-dyed have definitely increased in numbers of offerings. There were a couple of 70's typefaces as selections but nothing too crazy.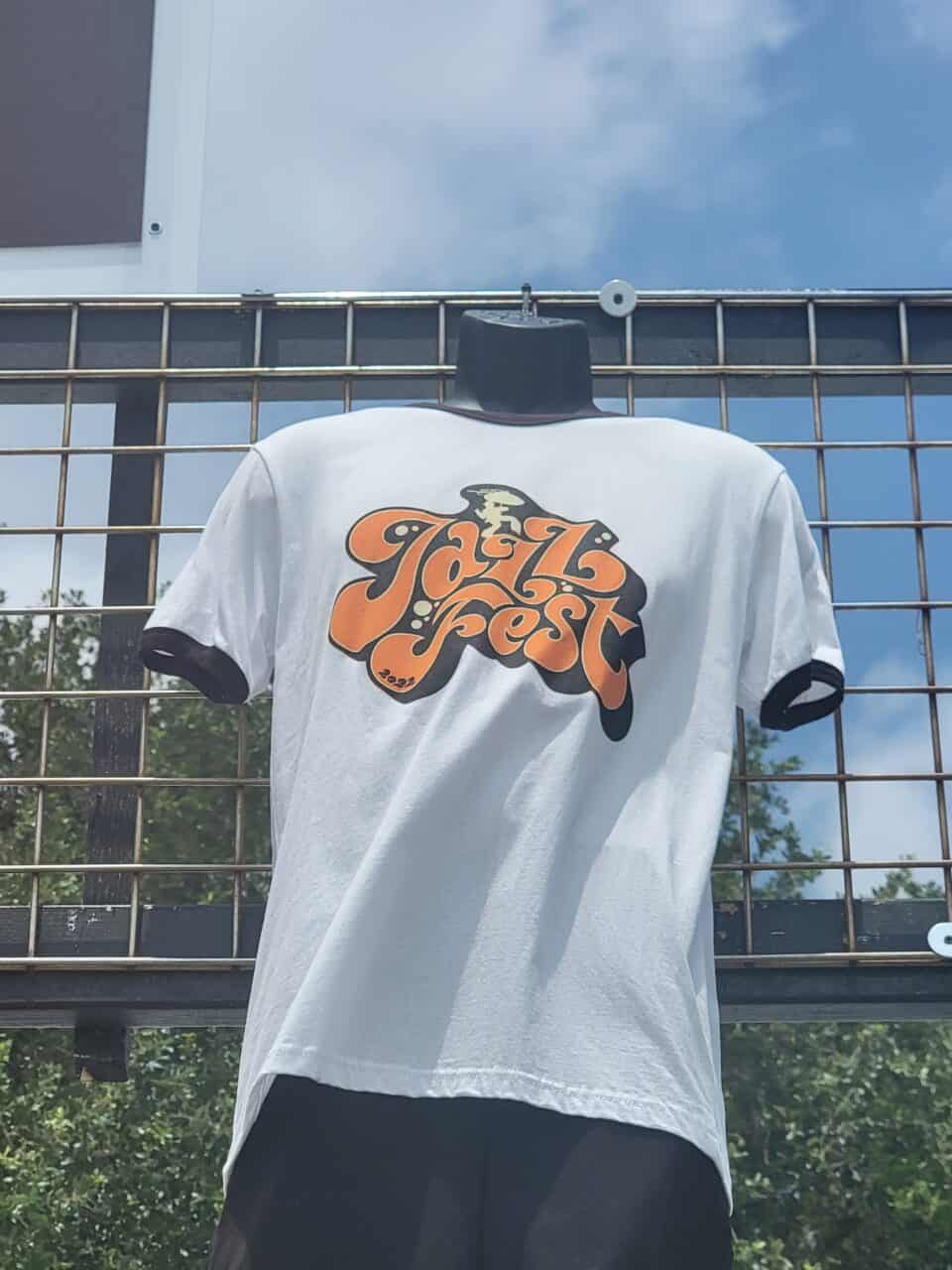 Other things of note were that bandanas must sell as the past few fests have offered increasing numbers of options.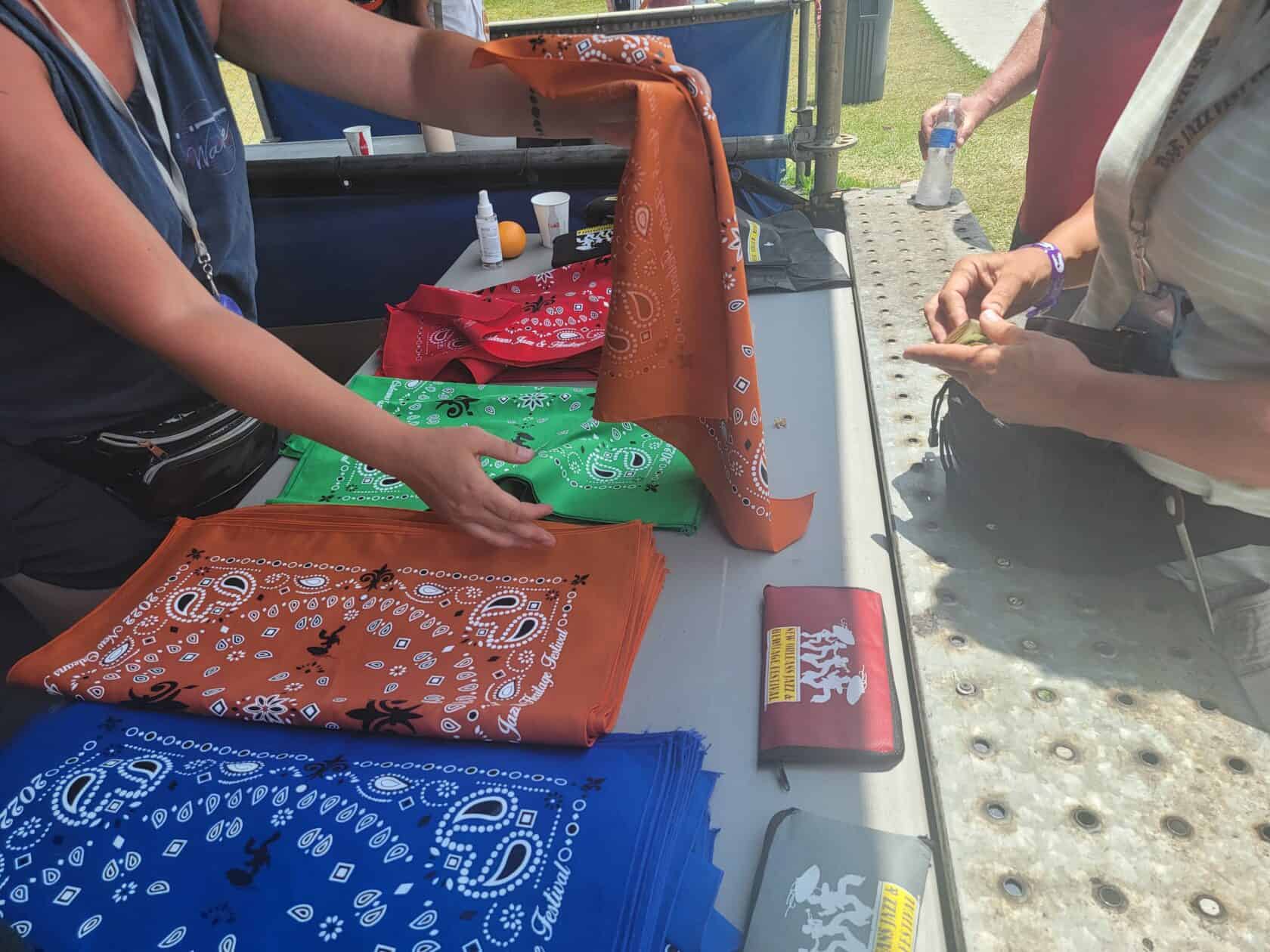 Another development is they had vending  booths with just hats. Hey, the line moves fast when there is no, "I wear an X and sometimes a Y and do you think this will fit me." One size fits most on hats and same with bandanas.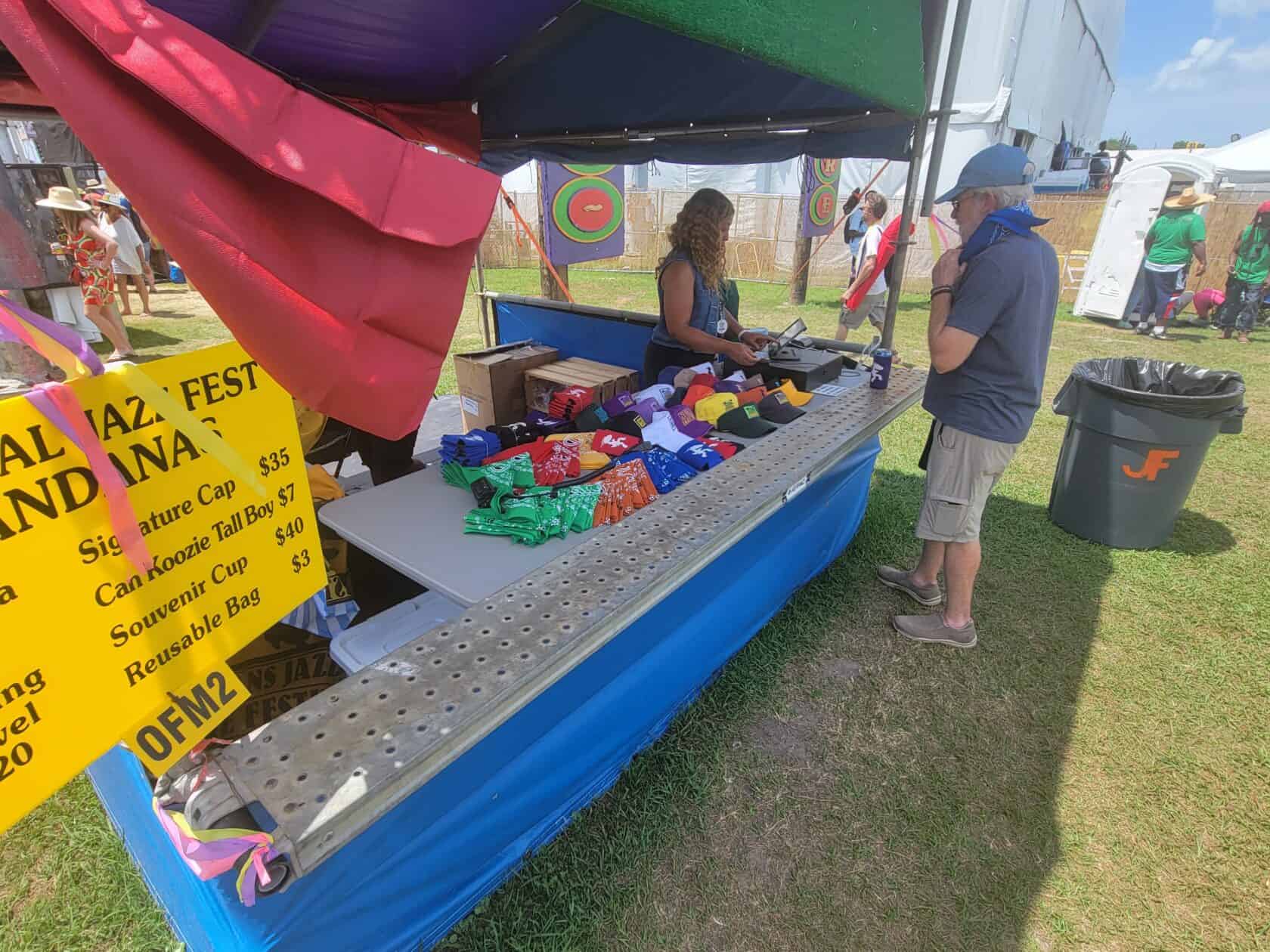 Here are the rest of the offerings including everything from button shirts to skirts.