We all know how to talk to customers. Don't swear at them. Don't call them names. Use that special customer service voice. But the most important way is to make sure they are happy with not only their end product, but also with the experience they had when ordering that product.  The best way to provide a good experience is to ask yourself – What could go wrong with this order?  If you apply these rules when answering that question you should be able give them that smooth experience that makes them come back for repeat orders.
The first rule is to manage expectations early on. Be clear in what the limitations or possibilities are. This means your staff that deals with customers understands what your production can and can't do.  Your customer service people should know how long it takes to turn around a product, stock shortages (or at least check for shortages before quoting), how small you can embroider, what special effects you can print and where any limitations would be on a customer request.  This knowledge prevents them from overpromising and, of course, under delivering.
Your customer service staff should explain any factors in a customer's request that may affect their expected outcome before the job is processed.  For example, if your customer wants a dtg shirt that is a reorder of a previous screen print job, you would want to explain that due to the difference between cmyk process and spot color process, the colors may not match.  If your customer knows this up front, they will not be upset when they receive their new prints because the difference was expected.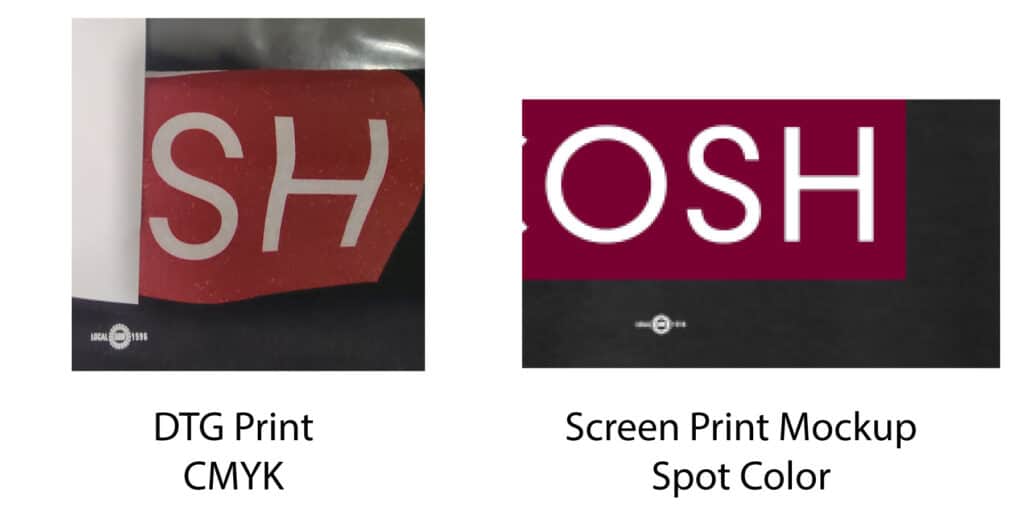 Know your strengths and weaknesses.  Just like people, each individual business has its own personality. There are things we are better at and things that are more difficult for us.  If you know what you're good at, you can use that as a sales tool for your customer.  Are you a superstar at rush jobs, or special effects printing or sourcing garments that are hard to get?
When you know what you're not so good at, your customer service team can highlight the possible pitfalls to the production team, bringing special attention to those areas on that hard-earned order.  You have a complicated order with 200 personalized garments varying in styles and colors but your software doesn't cover that for you?  Think about how it can be organized, before it hits the production floor,  in a way that will prevent the wrong name going on that jacket.  Errors and delays make for unhappy customers. When you know your weaknesses, you can also take a look at what can be changed to improve going forward.
Thinking ahead and managing problems before they happen saves your team time by not having to fix errors but also, customers appreciate that attention and care given to their order!