Talking Shop at Shop Talk
The Decorated Apparel Community had historically been plagued with misinformation, suffered a lack of communication, and had fallen prey to hucksters and snake oil salesmen.  We looked to experts and gurus to solve our problems. We were afraid to share with one another and learn from each other.  We turned to groups and forums only to be abused by loudmouths and trolls and so many times just have found more misinformation.
We'd had it.  We went to lunch. We whined and cried. We bitched and moaned. We laughed about it, then we thought about it, and… The Ink Kitchen was born.
We wanted to share our stories and bits of wisdom.  We wanted to share our failures so that others wouldn't feel so bad about theirs.  We wanted to talk to our friends and share their stories with you.  And above all, we wanted candor.
After a few years of stories, shop tours, trade-shows and interviews, our friends at Impressions approached us with an idea: to bring the Ink Kitchen live to the show floor to talk shop.  Here we would give a platform for members of the community to share and to, well, talk… Shop Talk was born.
We sought out those actually working in the trade every day. We sought out those who have been there and done that and were willing to tell the story. We sought both up-and comers and tried-and-true veterans. We sought people who have achieved more than most of us ever will and who can inspire us all.  Shop Talks was born to literally talk shop.
On Monday we shared Part 1 of this multi-part series on Impressions Expo Long Beach 2020. For Part 2 we toured the show floor, and Part 3 was all about RuckUs.  Part 4 brings the return of Shop Talk…
Shop Talk returns for the third consecutive year at the Impressions Expos.  This year started with a bang in Long Beach where we yet again featured some of our community's best and brightest minds.  We will soon be sharing video from each of the sessions held in Long Beach.  Here's a preview for now…
Shop Talk is brought to you through the generous support of Hanes and Hirsch Solutions
The Shop Talk theater, in the arena at the Long Beach Convention Center
The Future of Water-Based Printing with from right to left
Eric and Val Solomon, Jeanette Hardy, Rick Roth, Michelle Moxley, Danny Gruninger, and Brandon Lennert.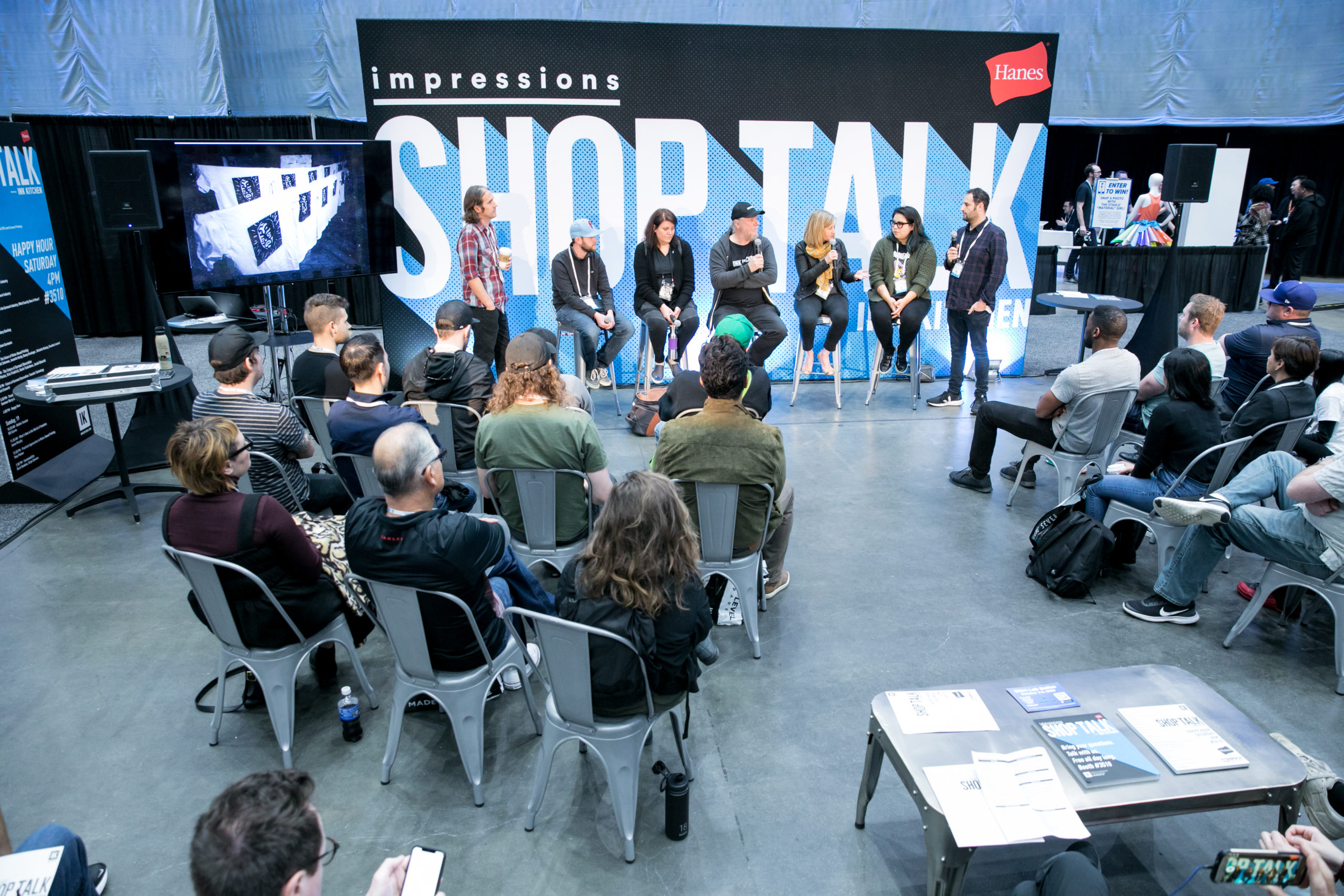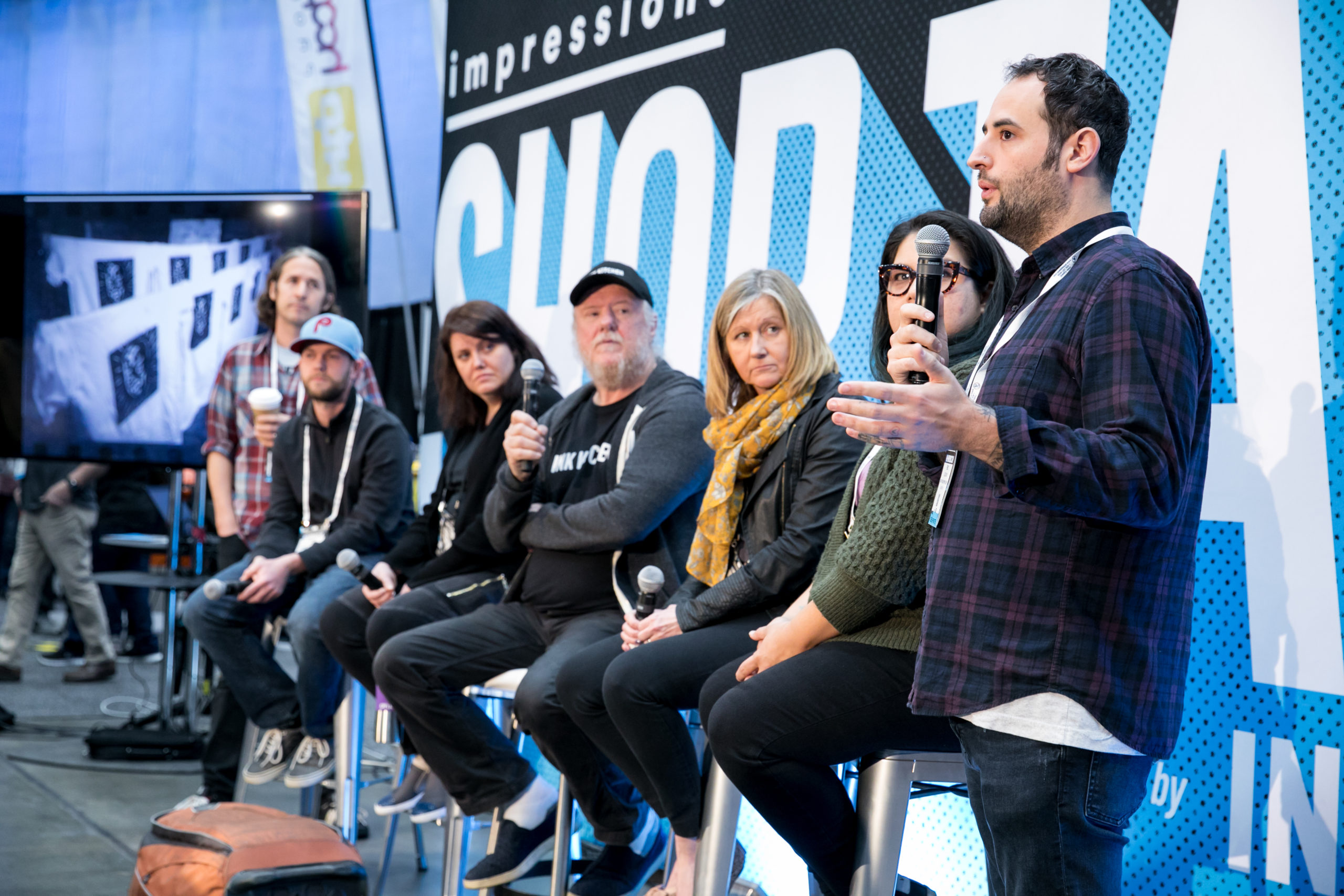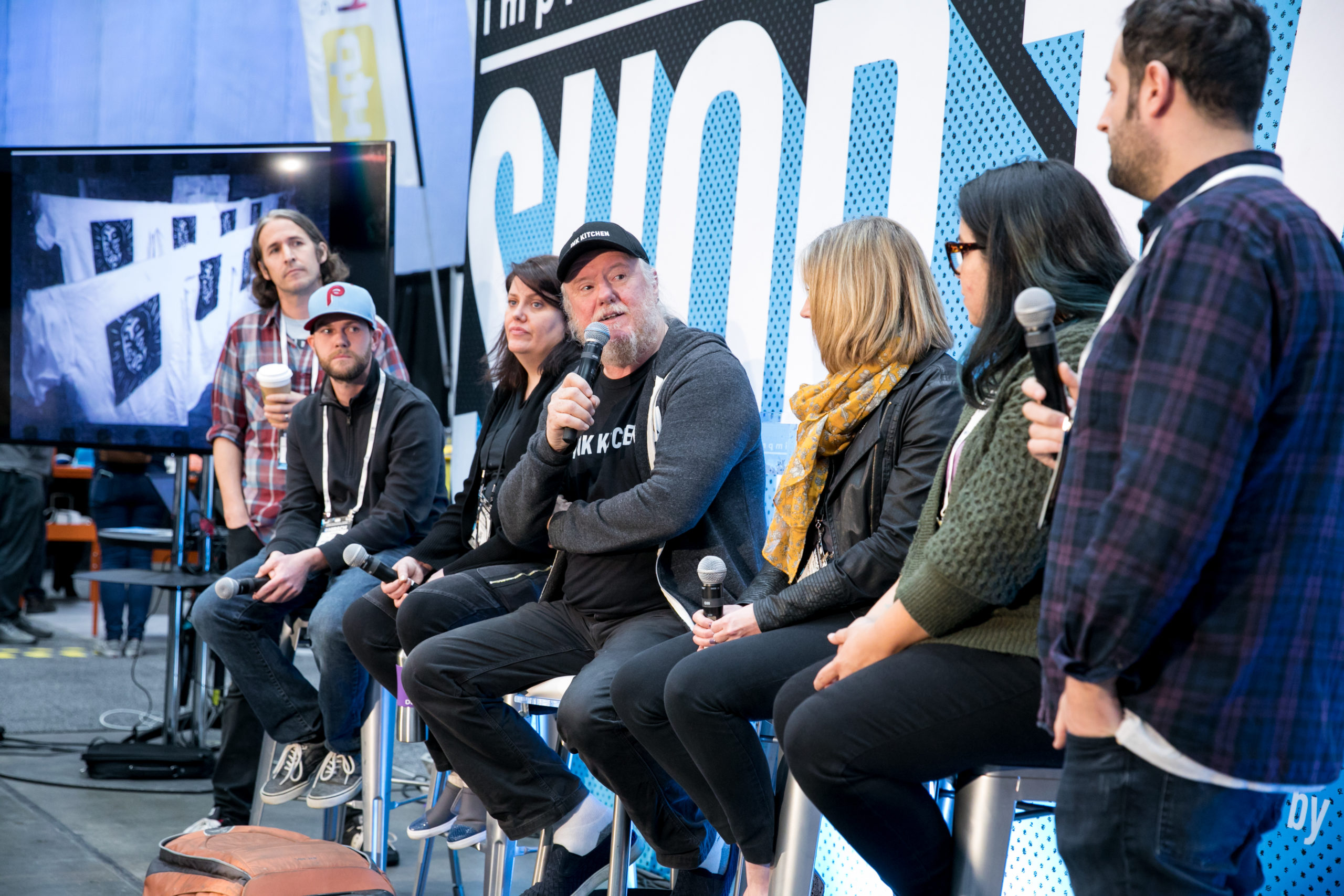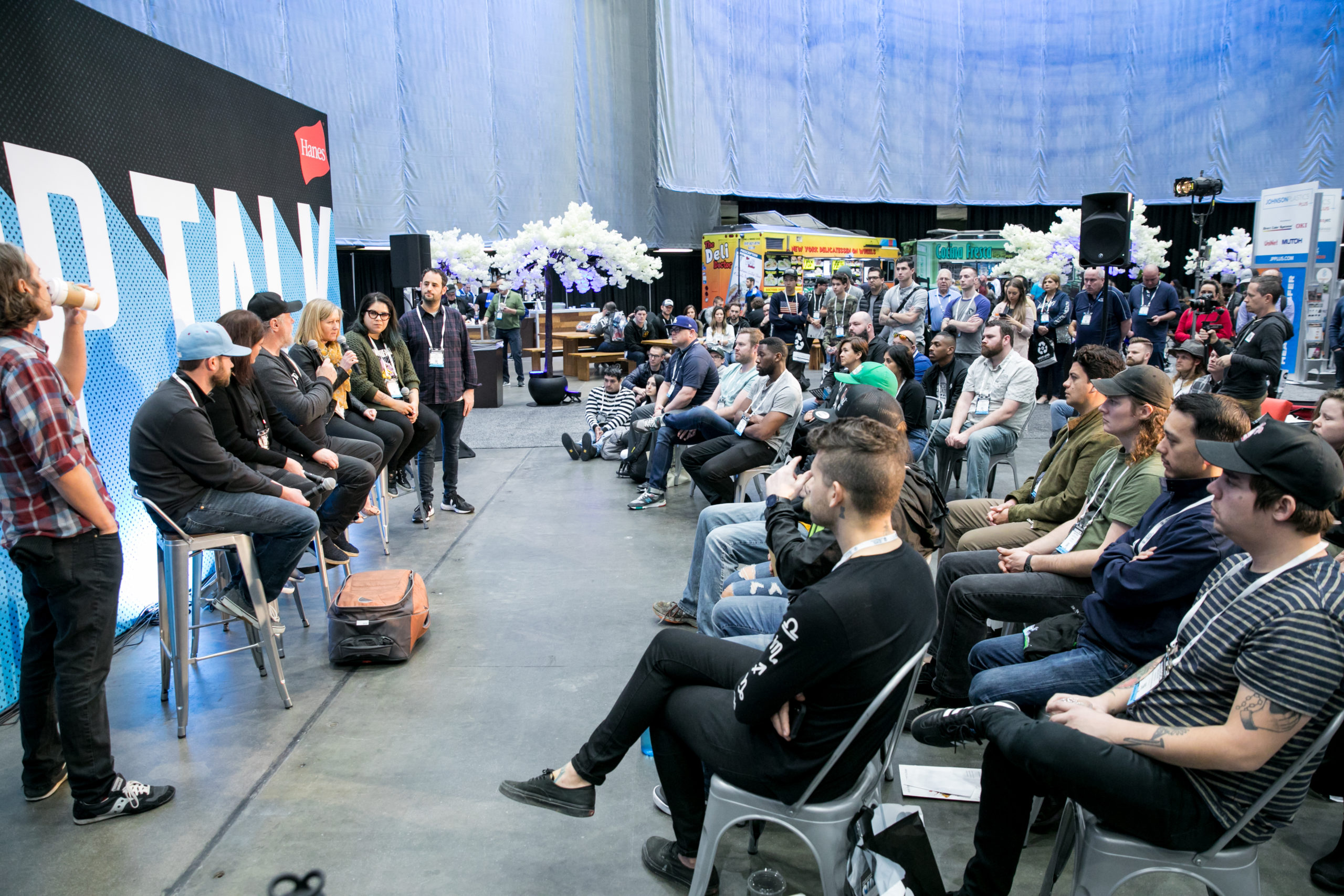 Managing Cash Flow with Ryan Moore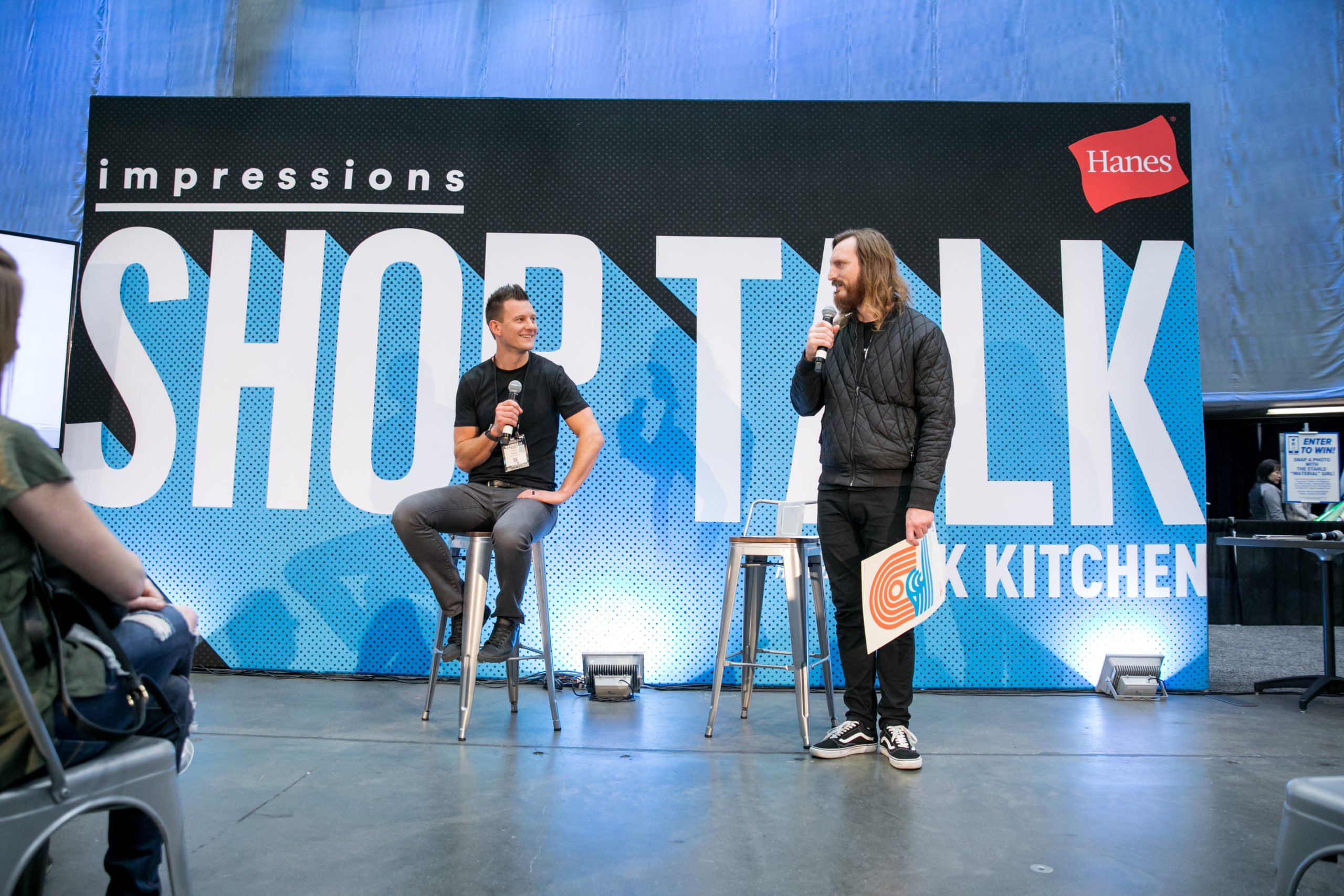 Custom Garments with Milissa Clark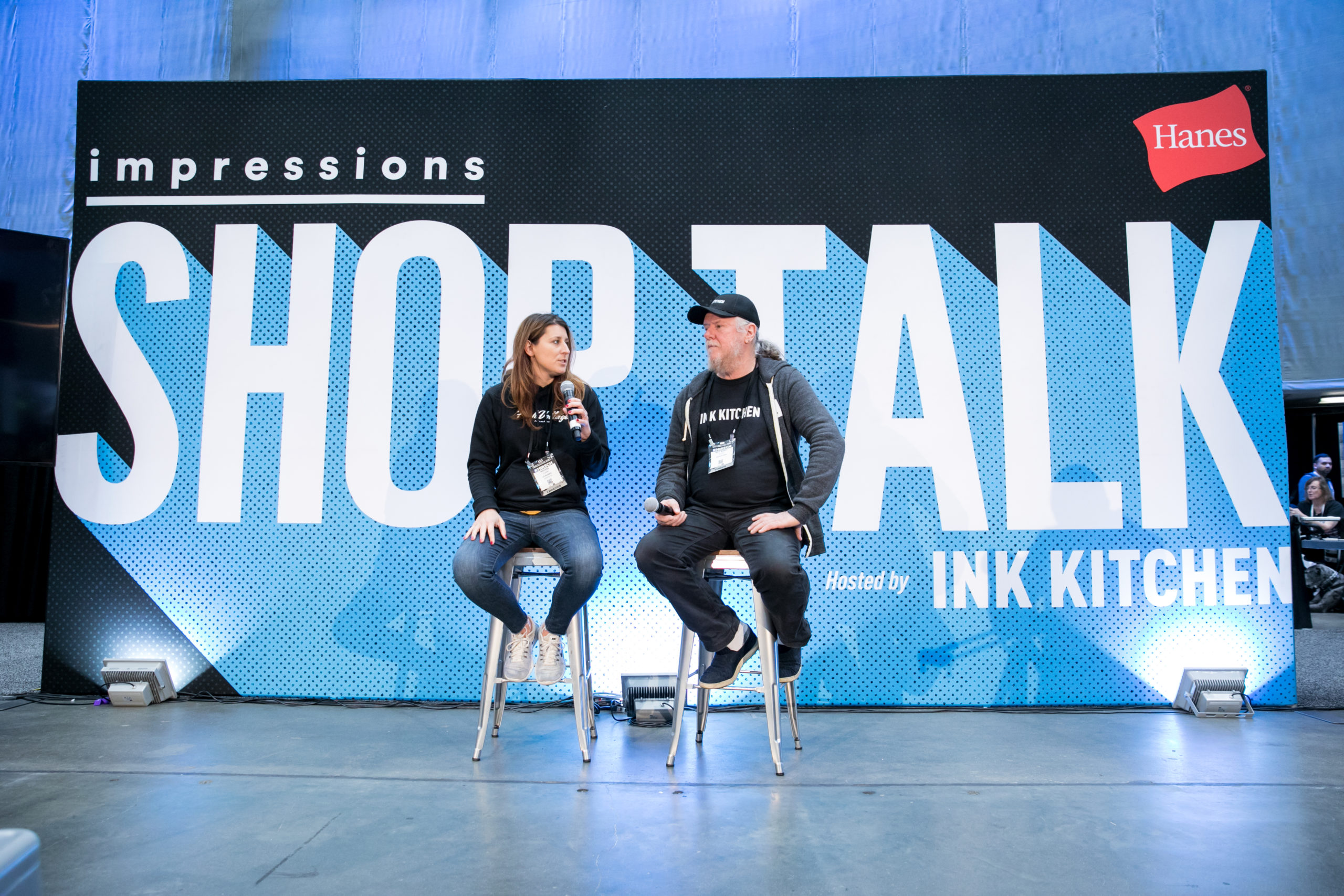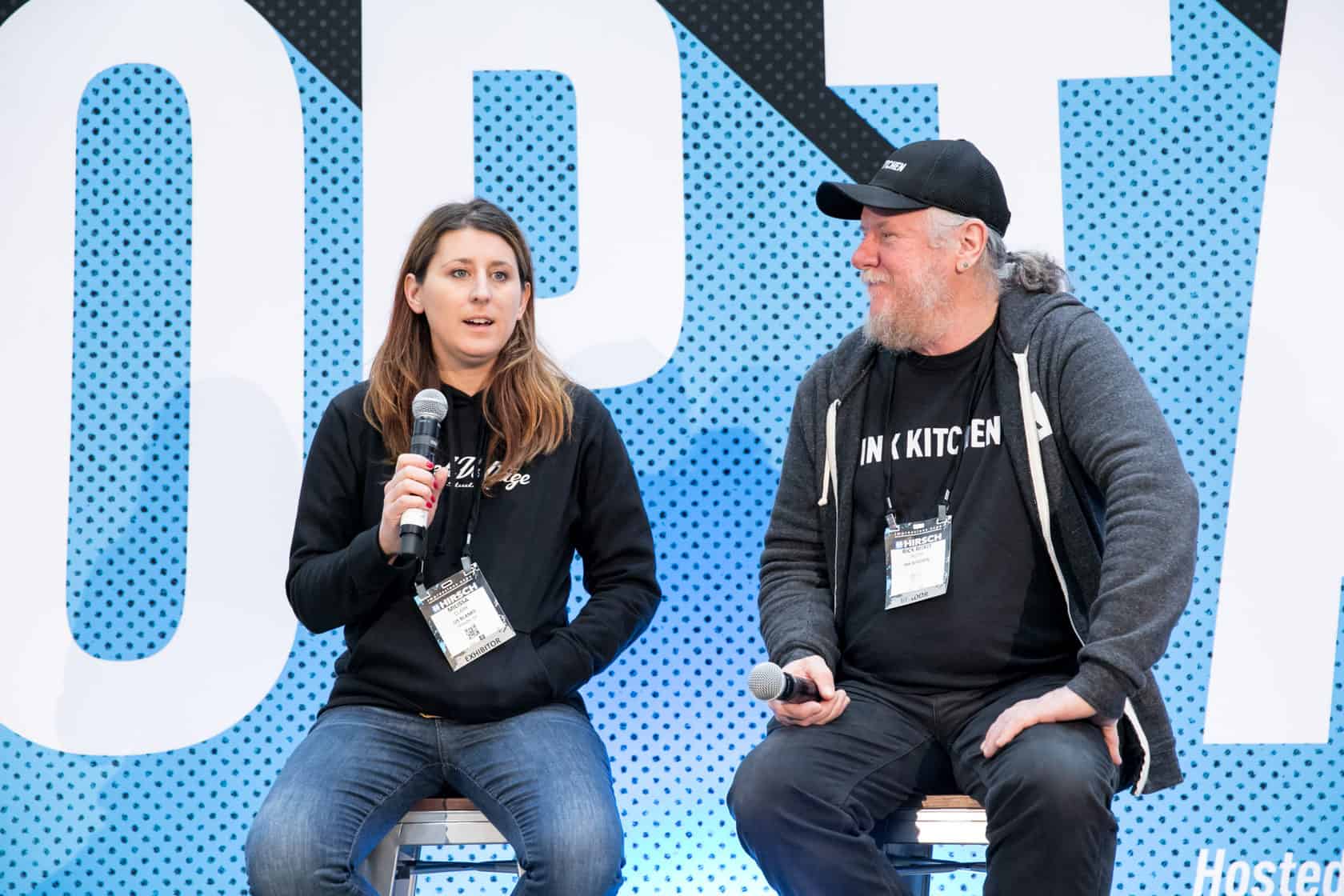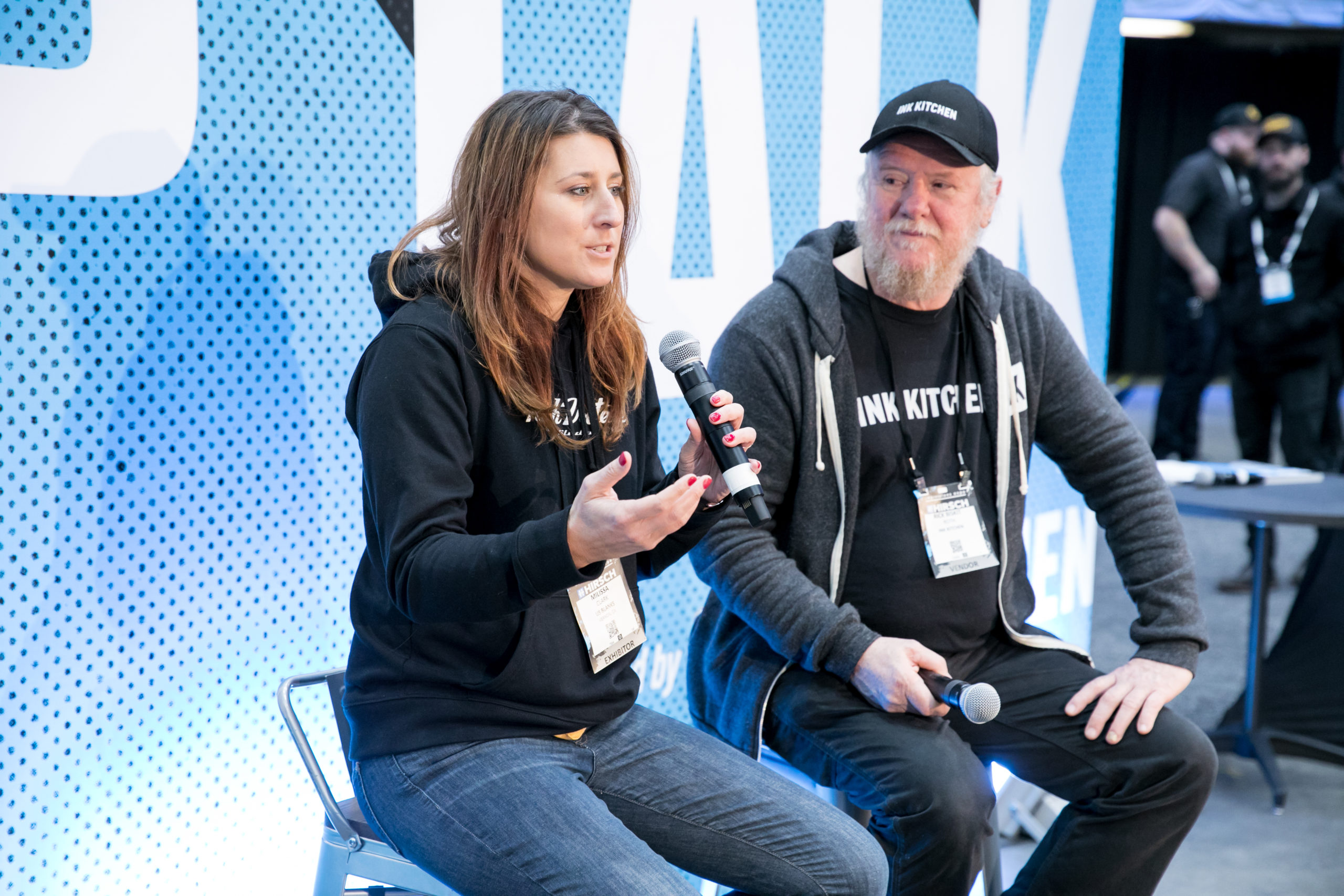 Social Media Marketing with Justin Lawrence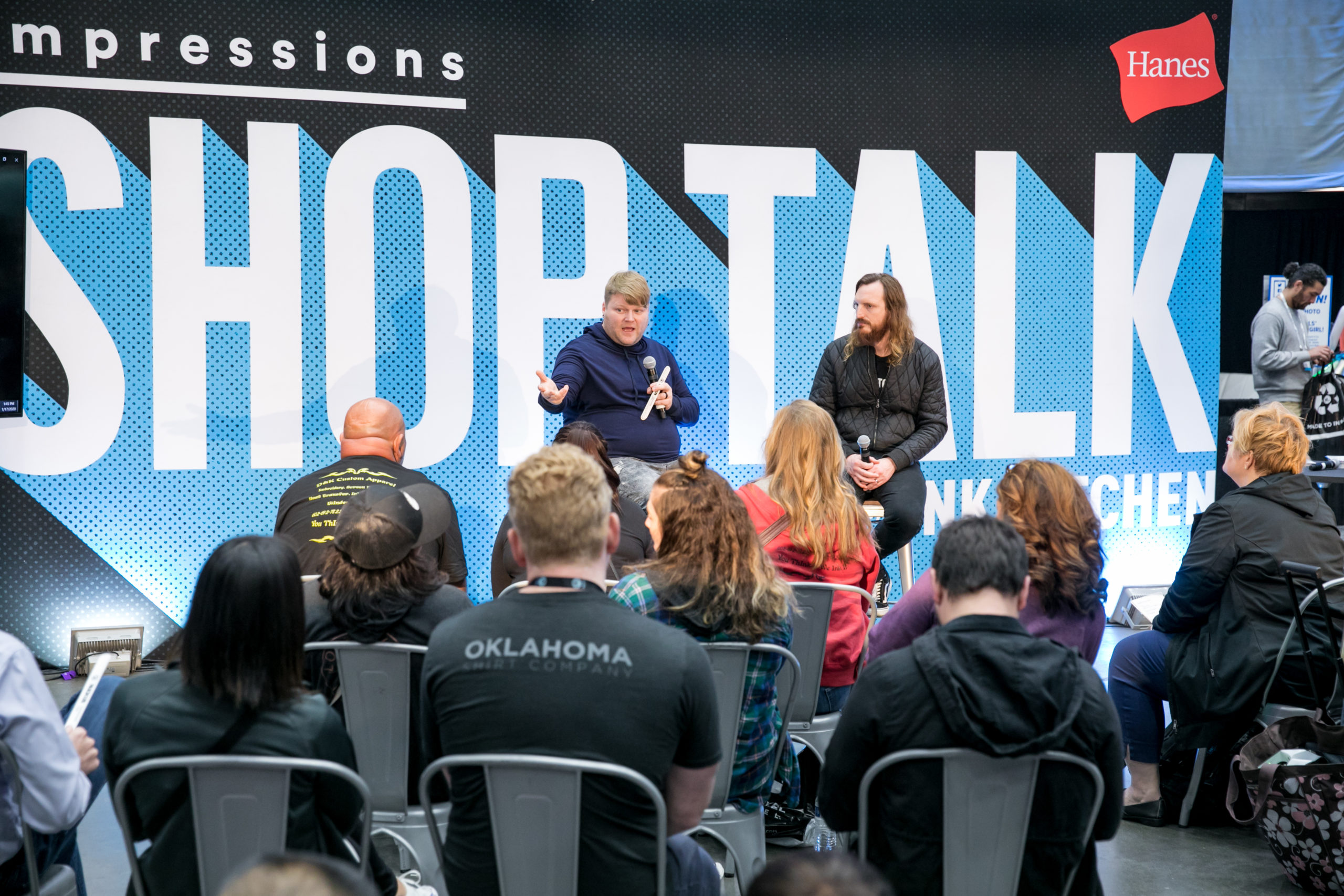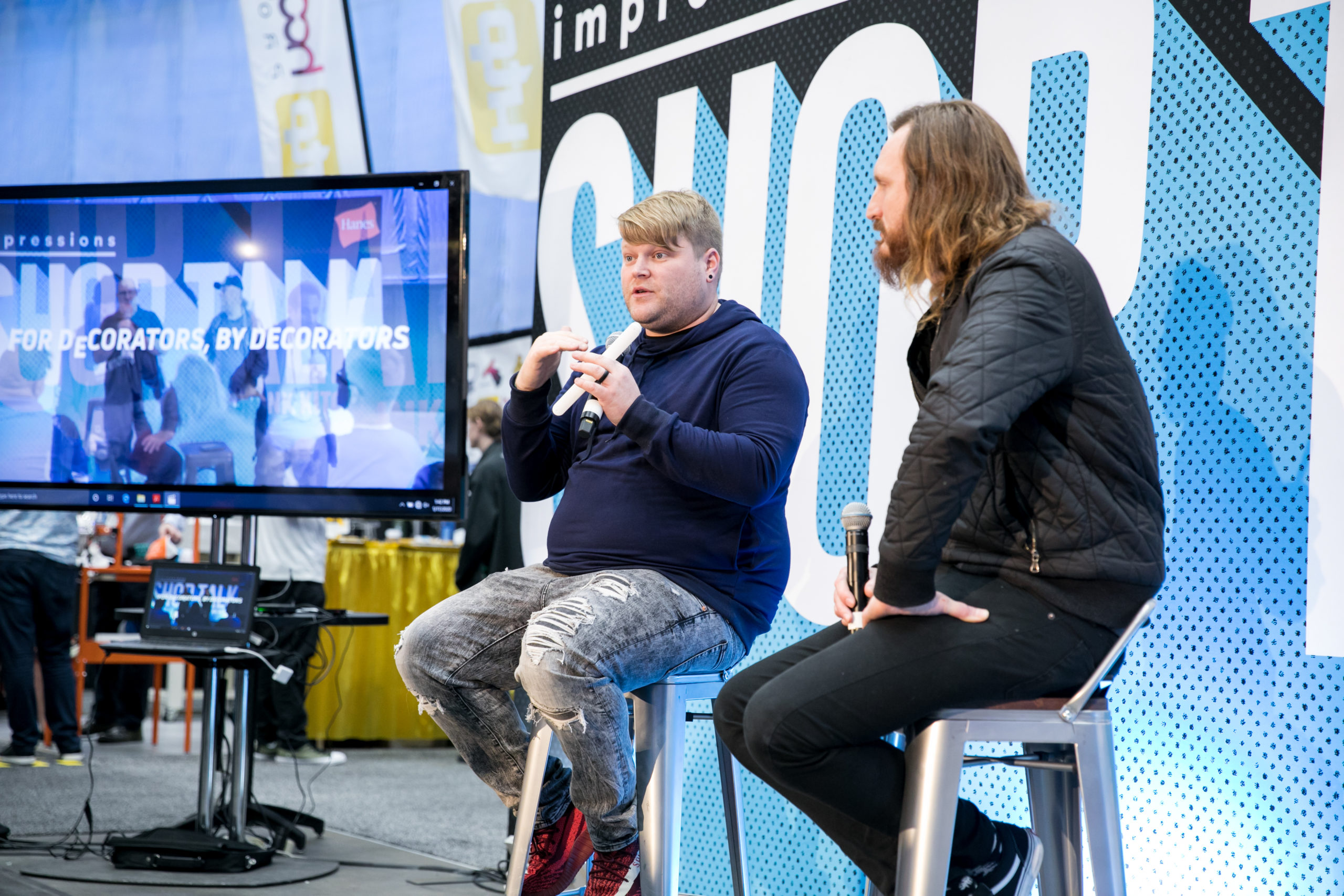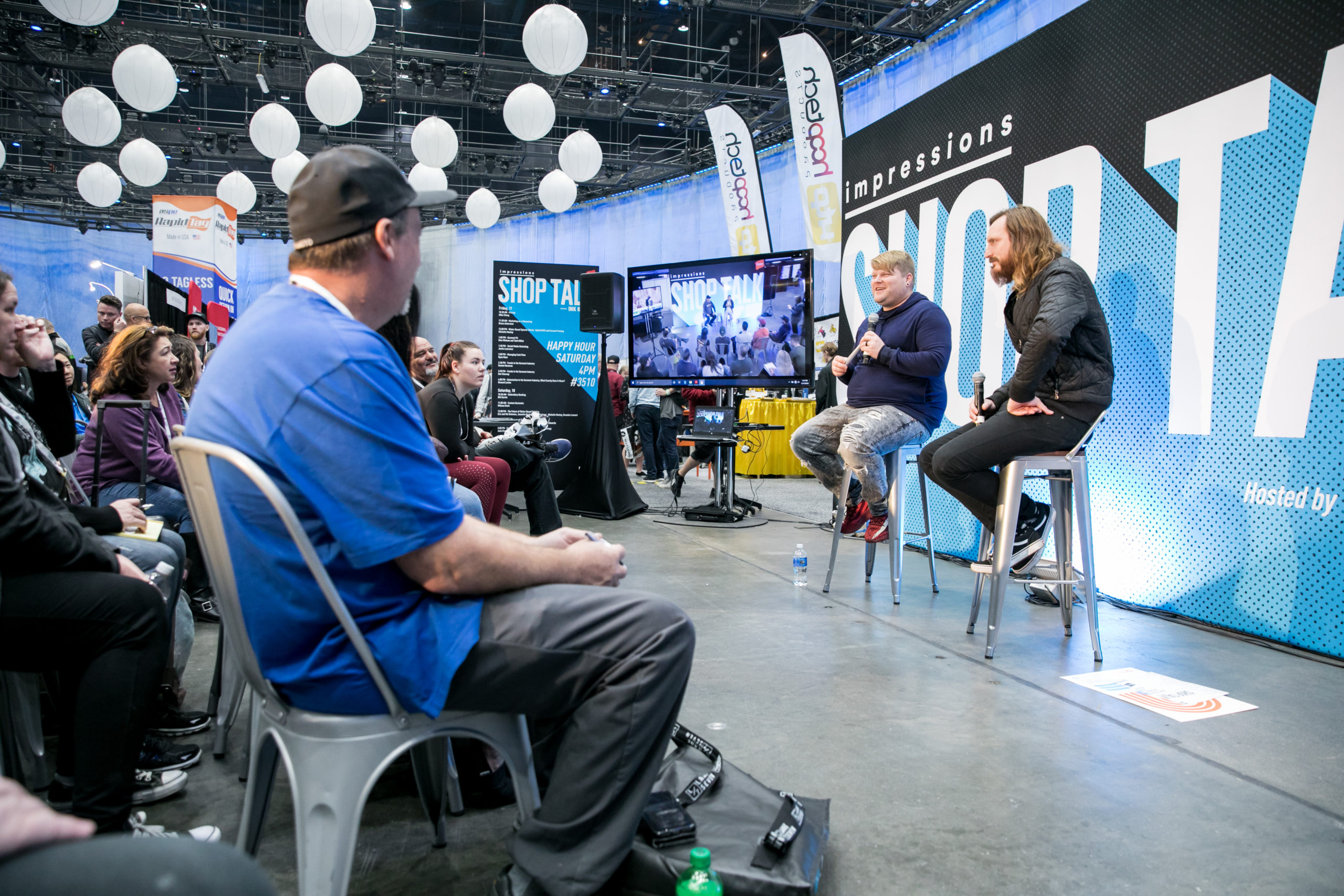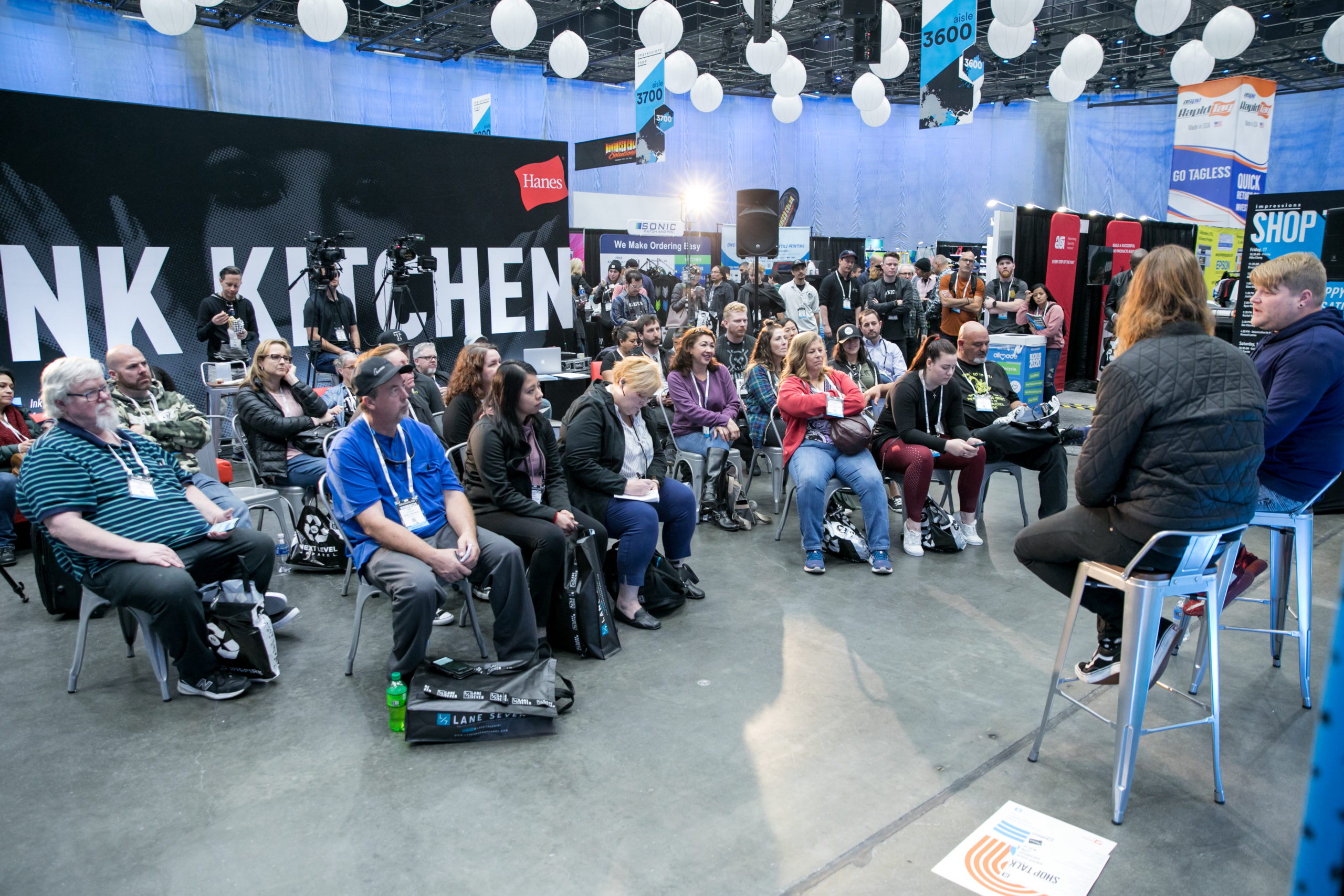 The Future of Garment Decoration with an all-star panel of some of the brightest on the digital front and who have all been in the deep in the screenprinting world. From right to left
Kevin Tsukahara, Rick Roth, Alex Phelan and Jacob Edwards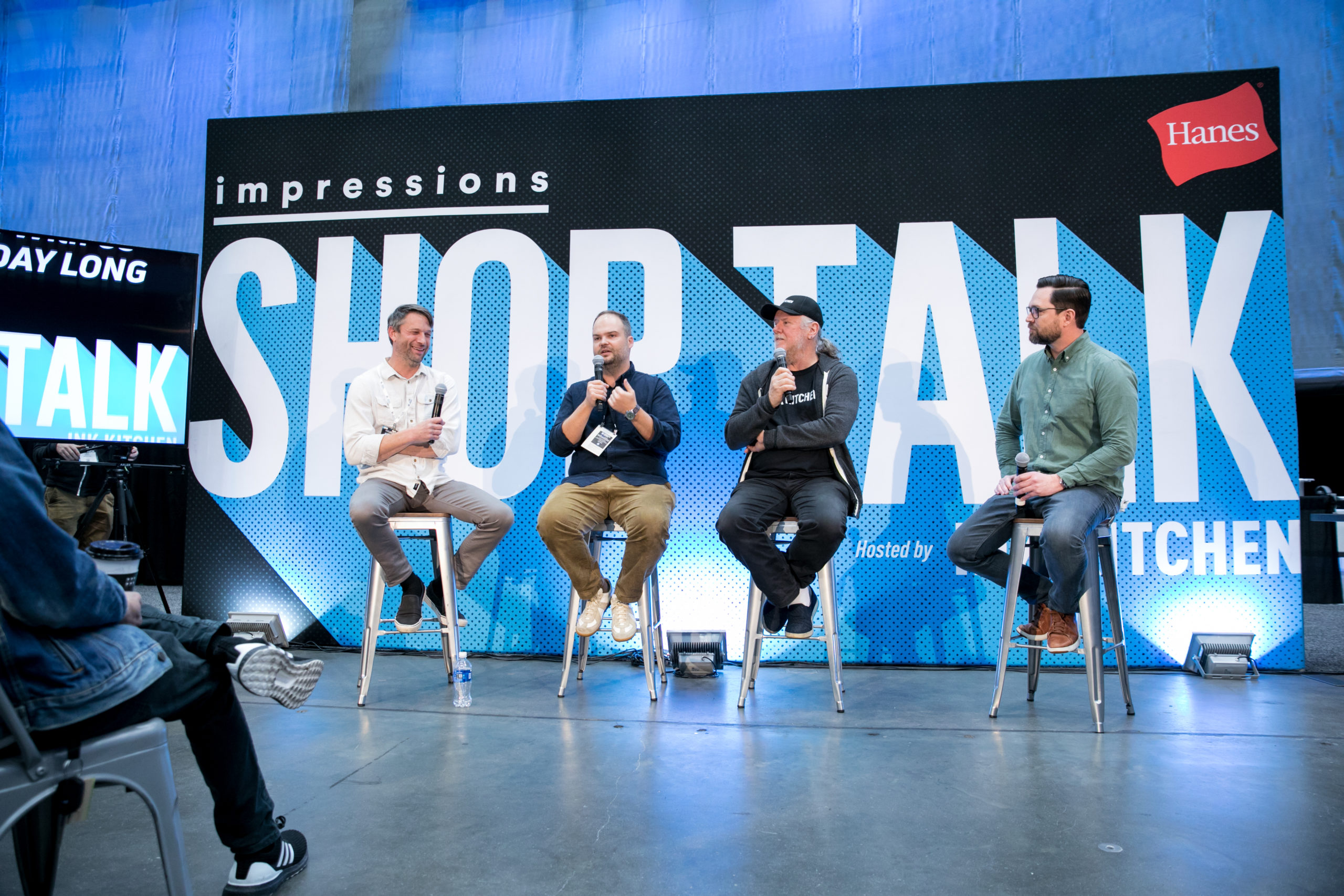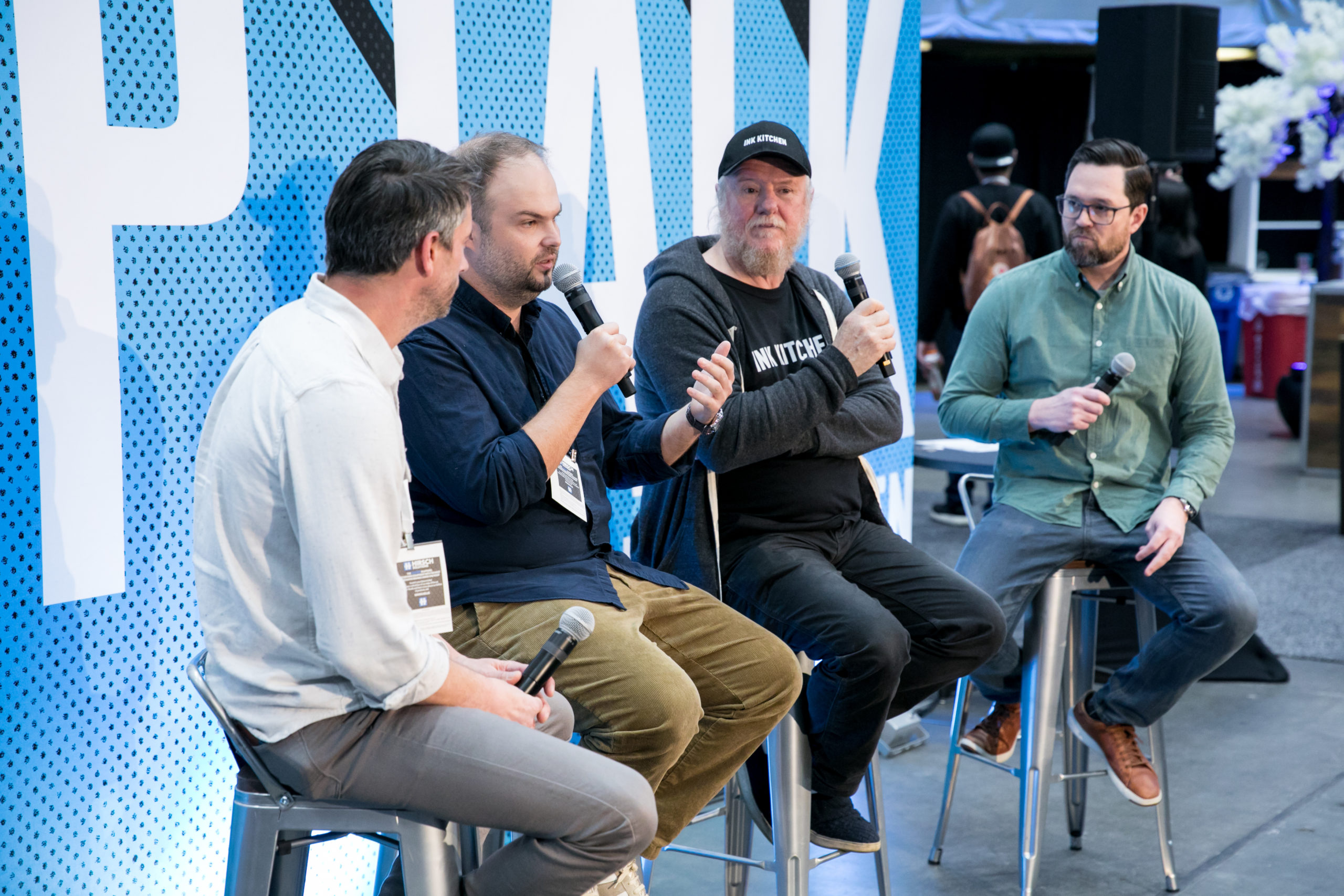 Water-Based Special Effects. Hybrid (DTG and Screen) Printing with Michelle Moxley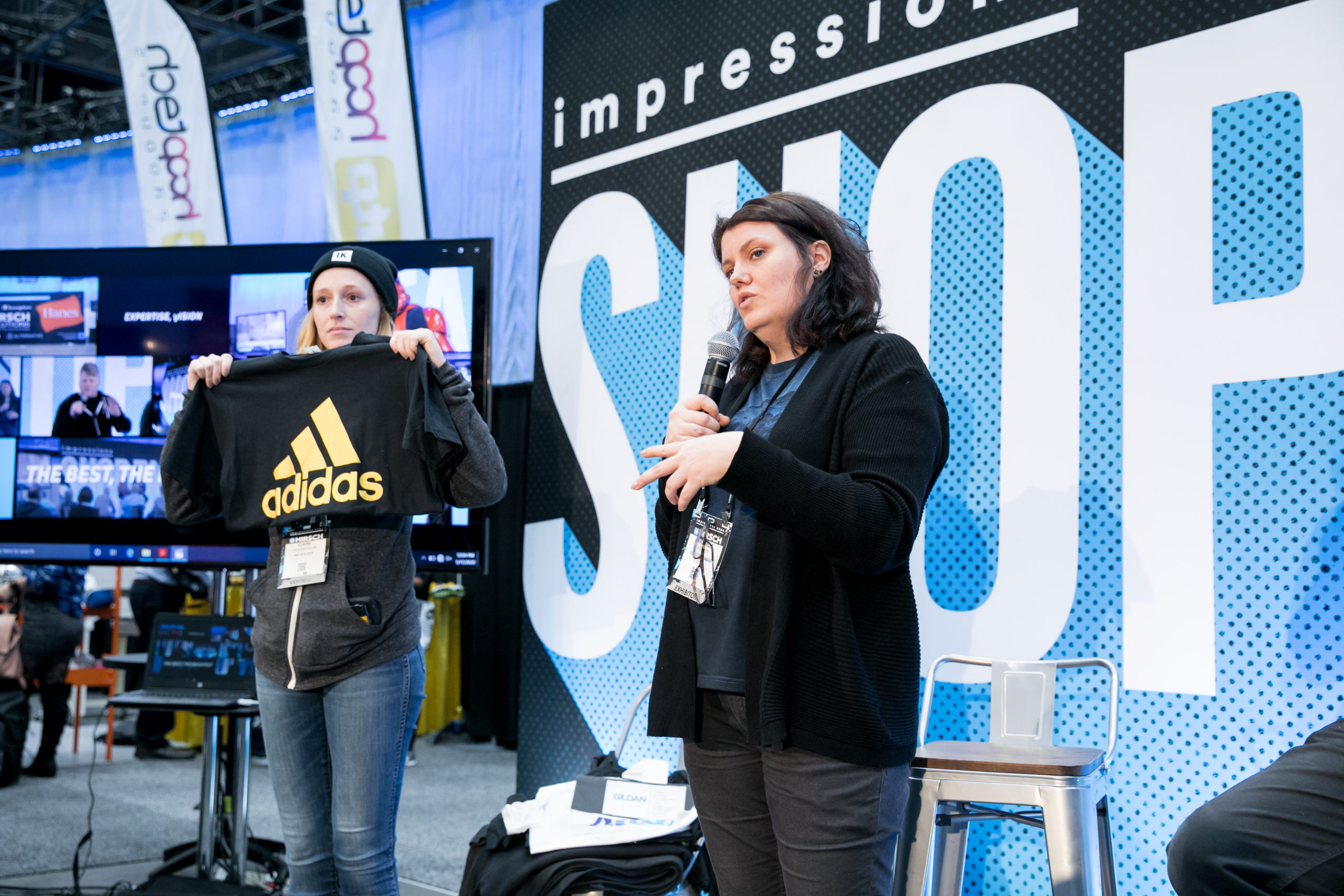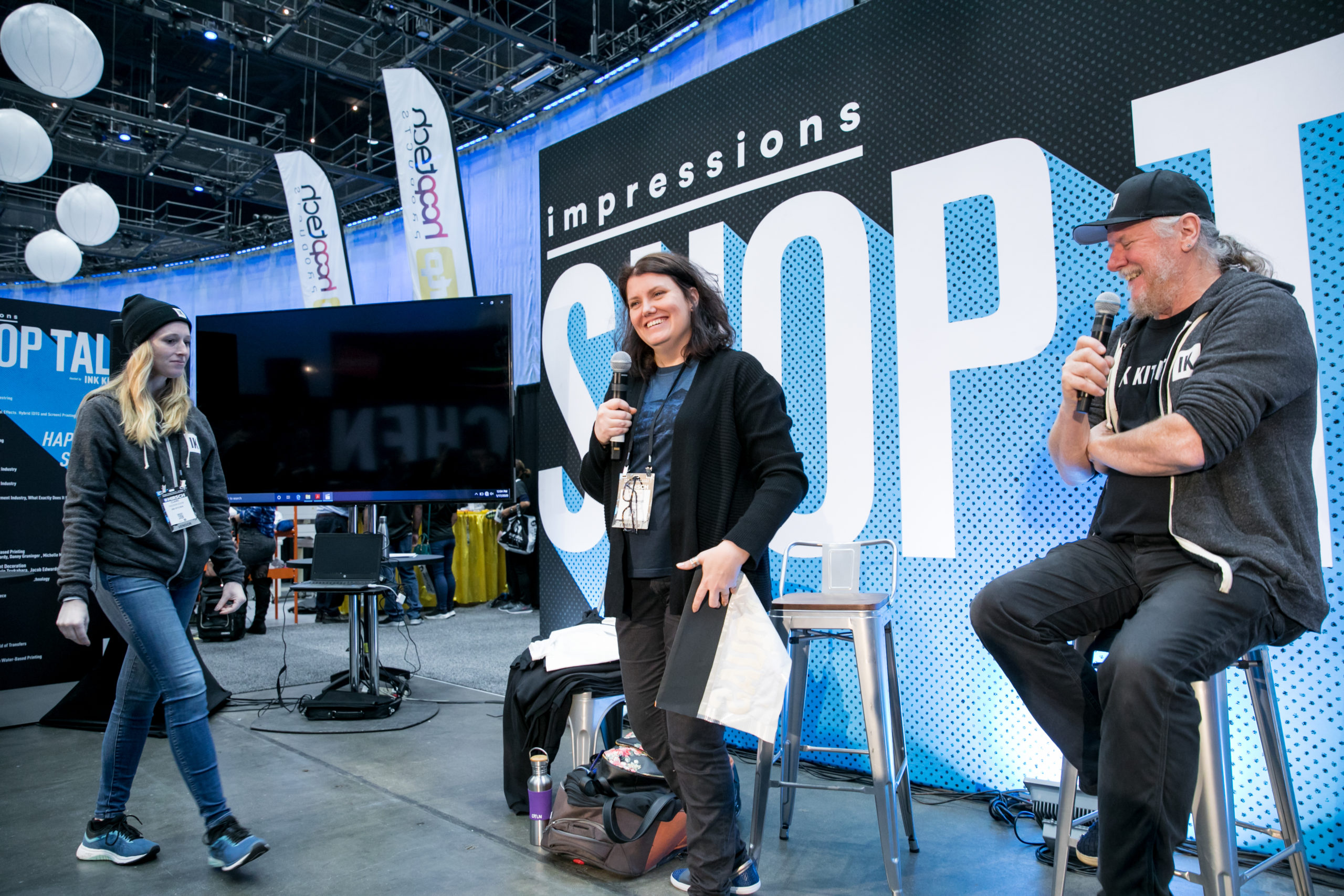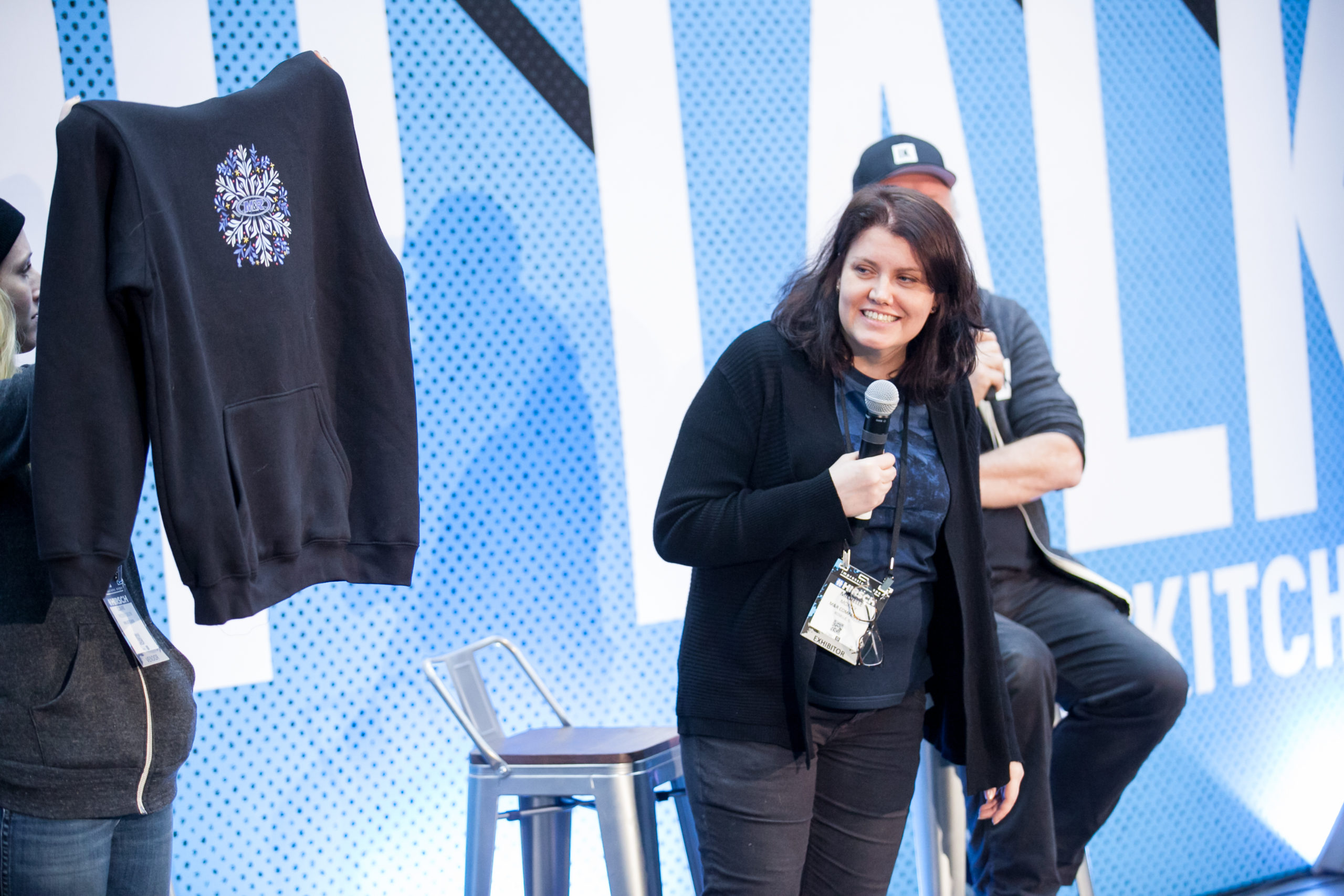 Trends in the Garment Industry with Rachel Newman
Pricing with Mike Chong
Trends in Garments: Fleece with Megan Spire & Summer Barry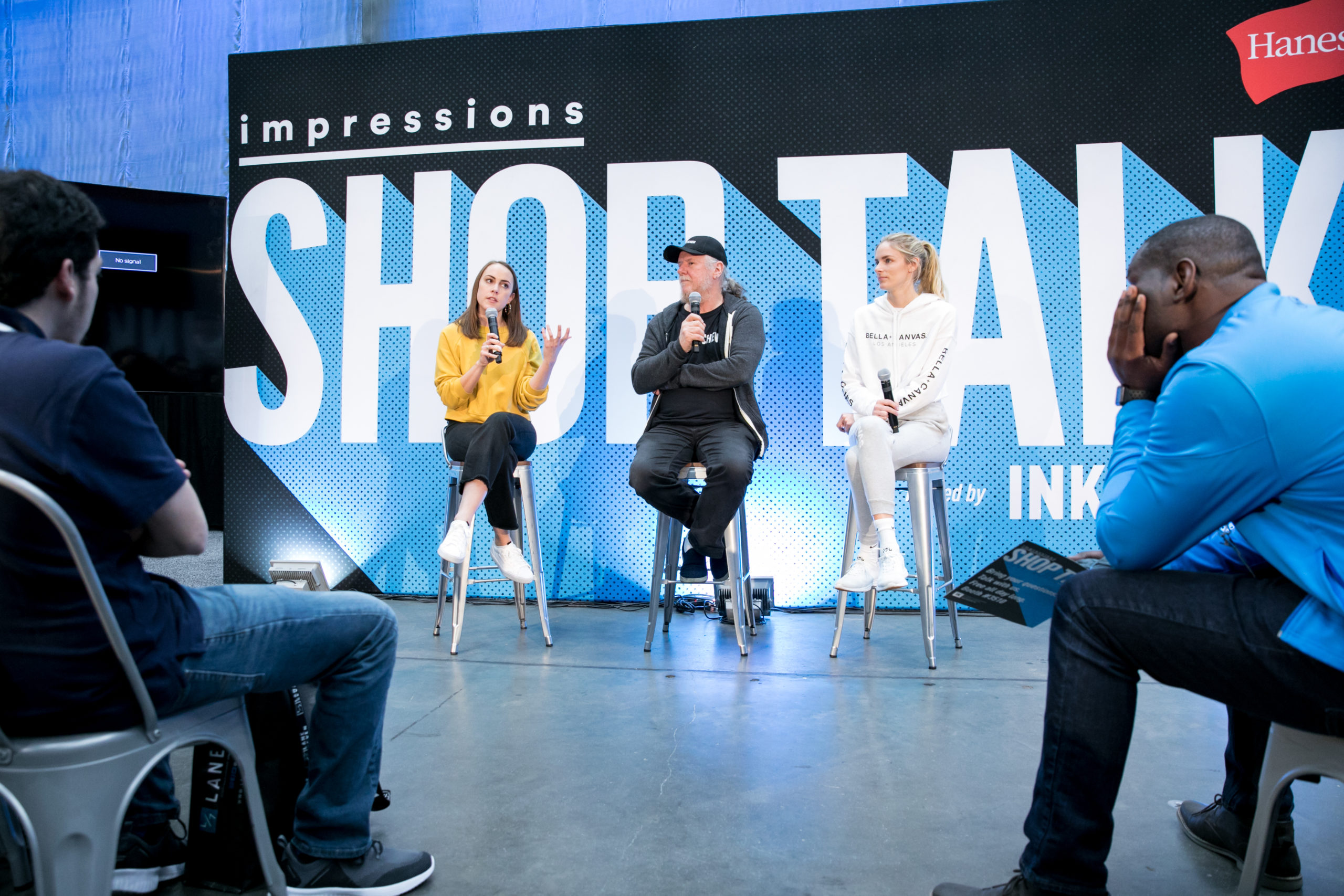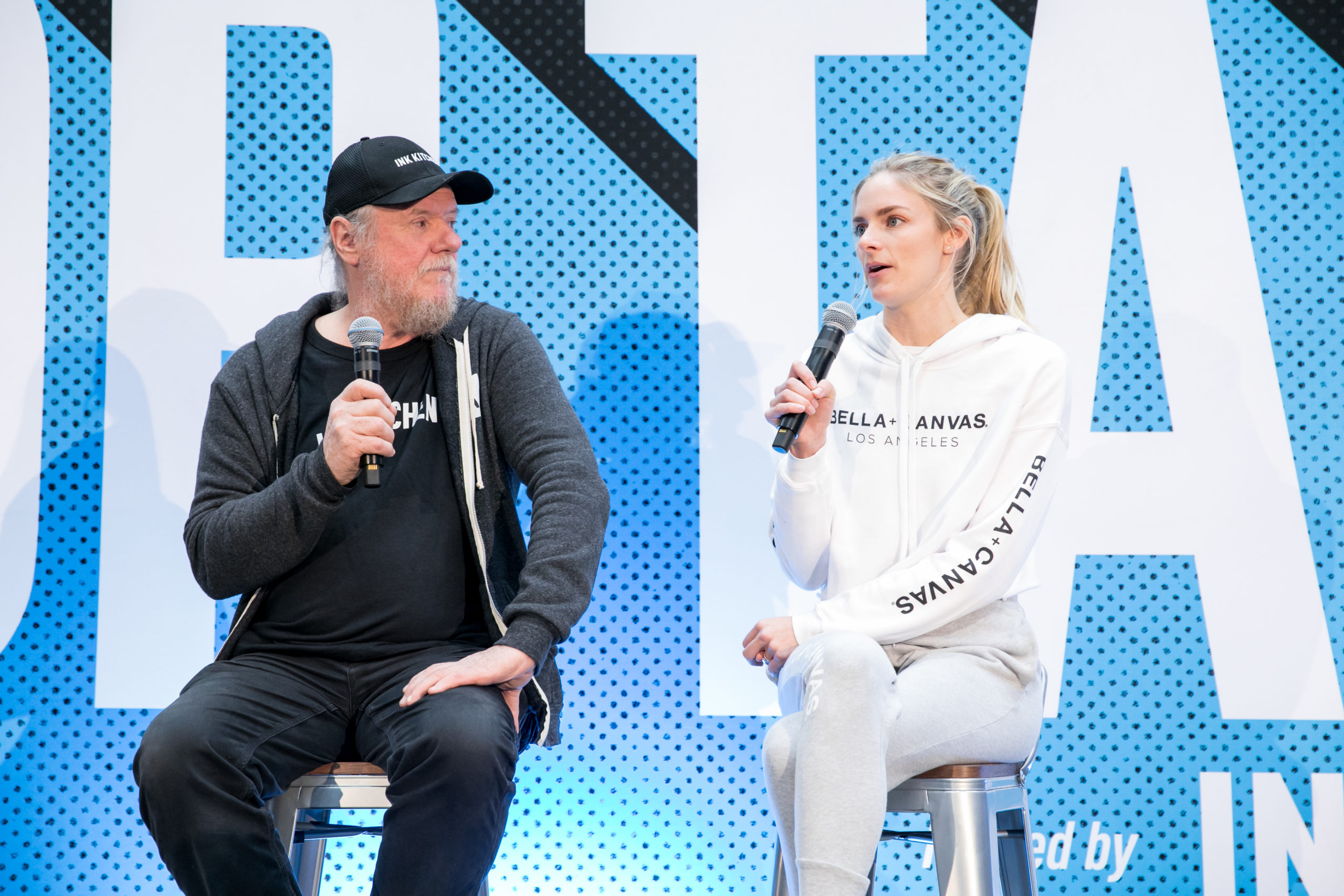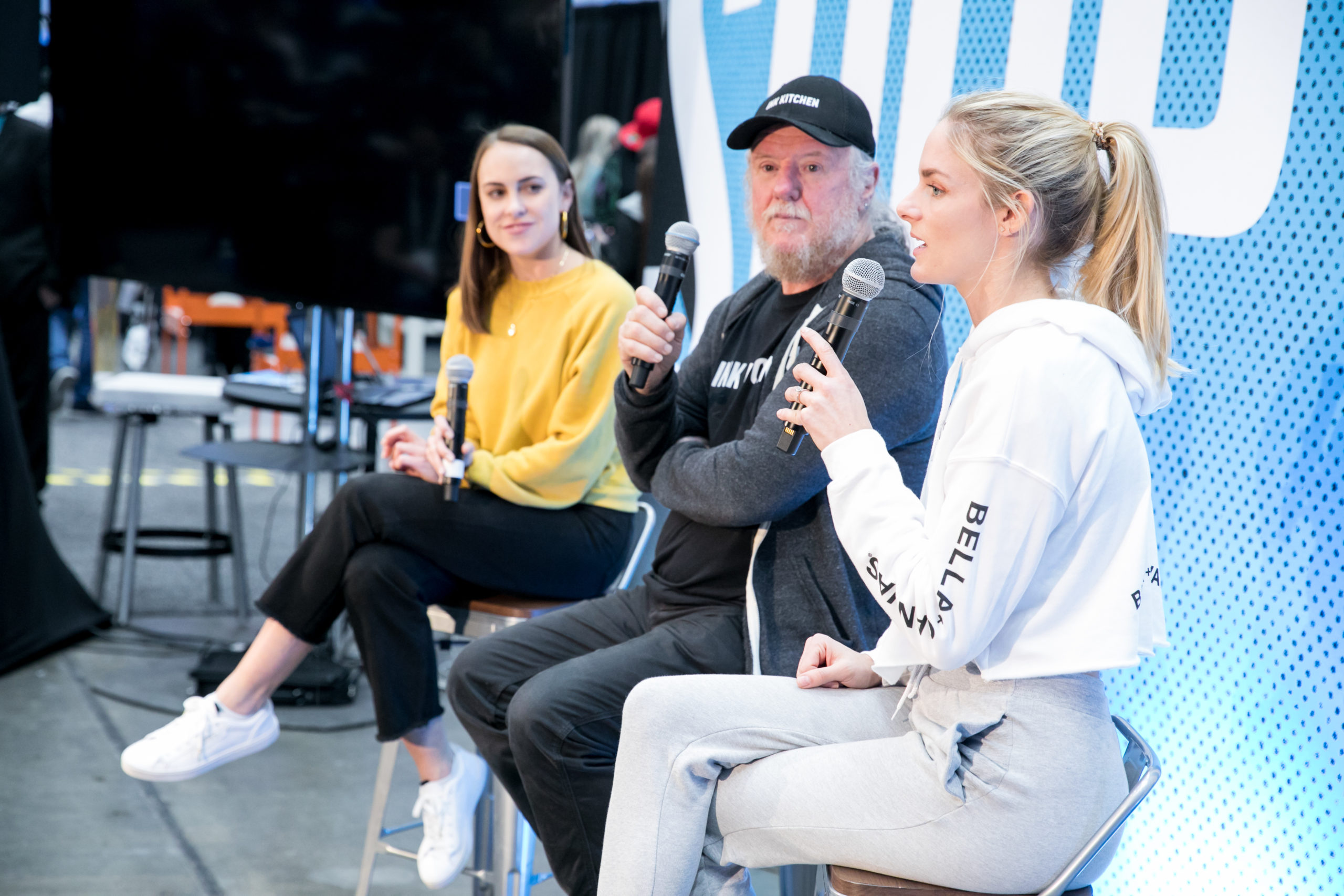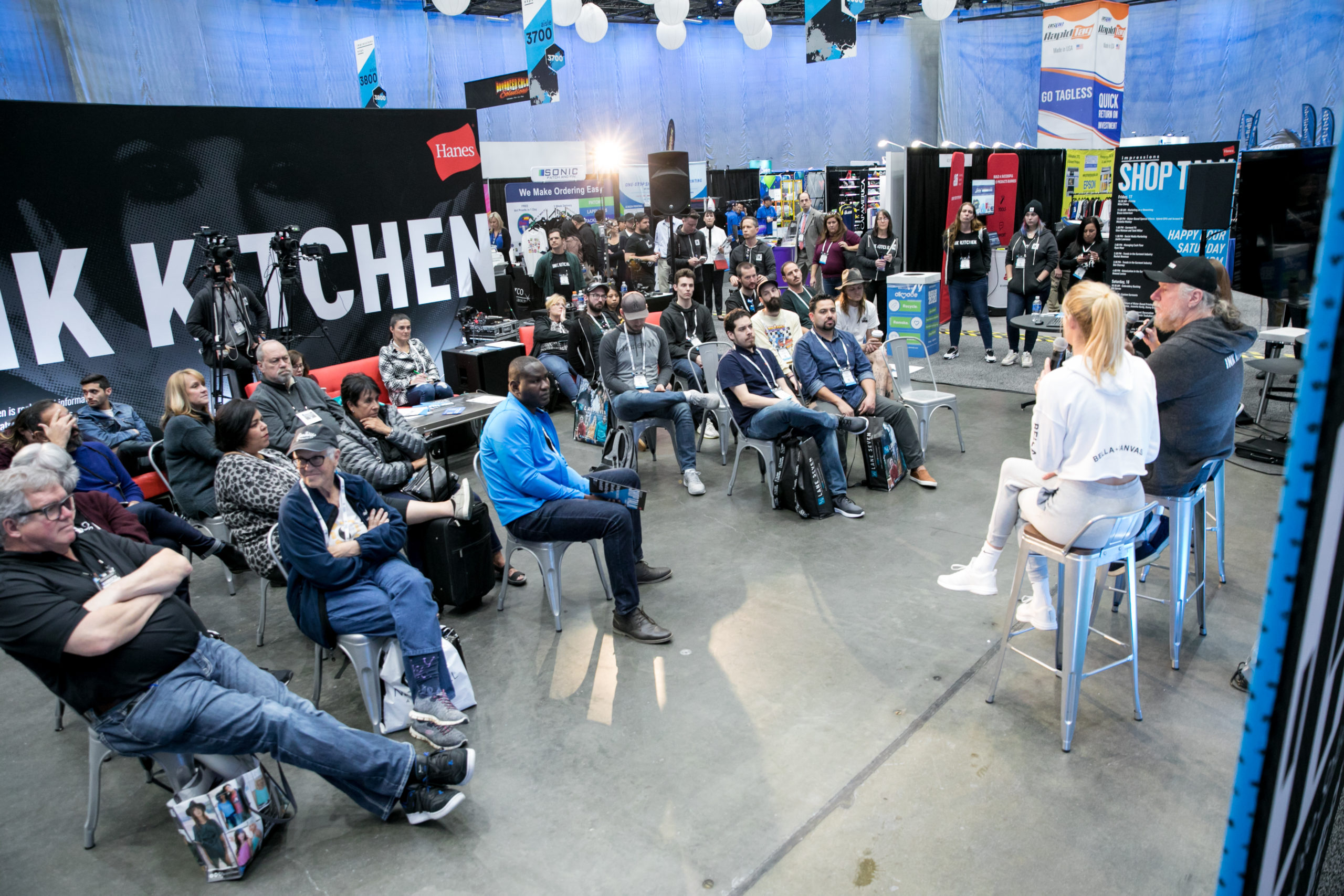 Marketing on a Shoestring with Bruce Ackerman
Unionization in the Garment Industry, What Exactly Does It Mean? with Howard Levine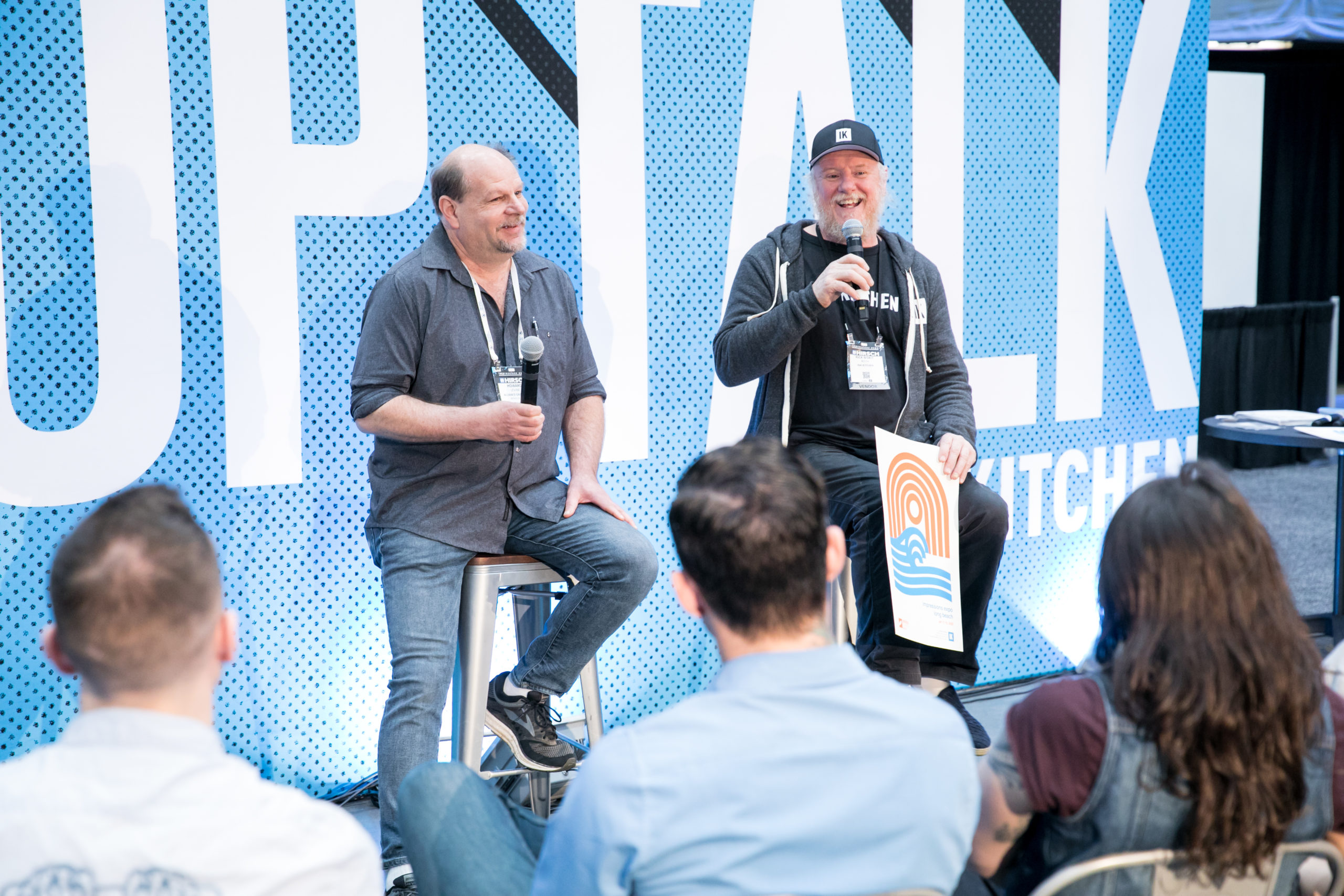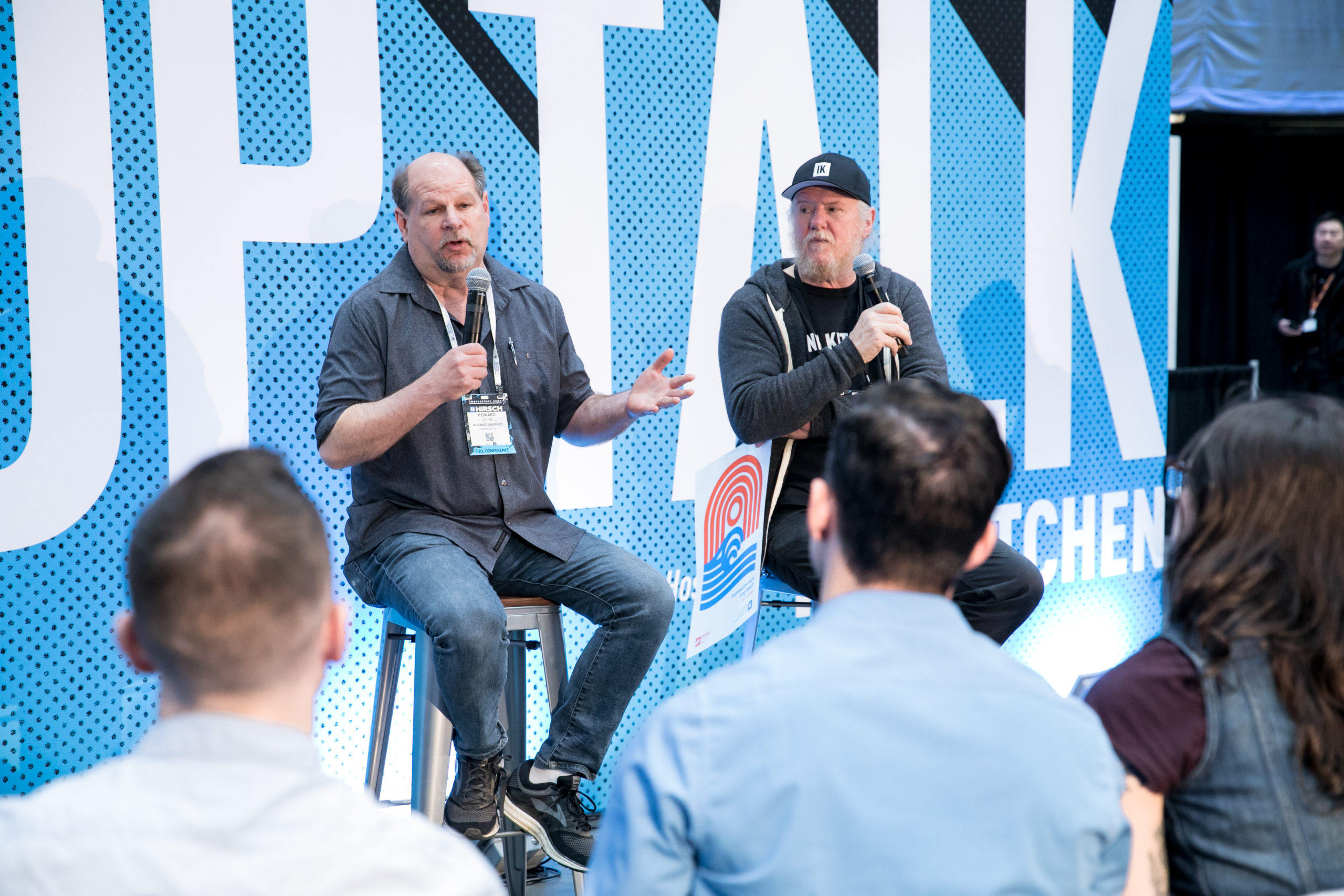 Future of Garment Decoration: Transfer Technology with Josh Ellsworth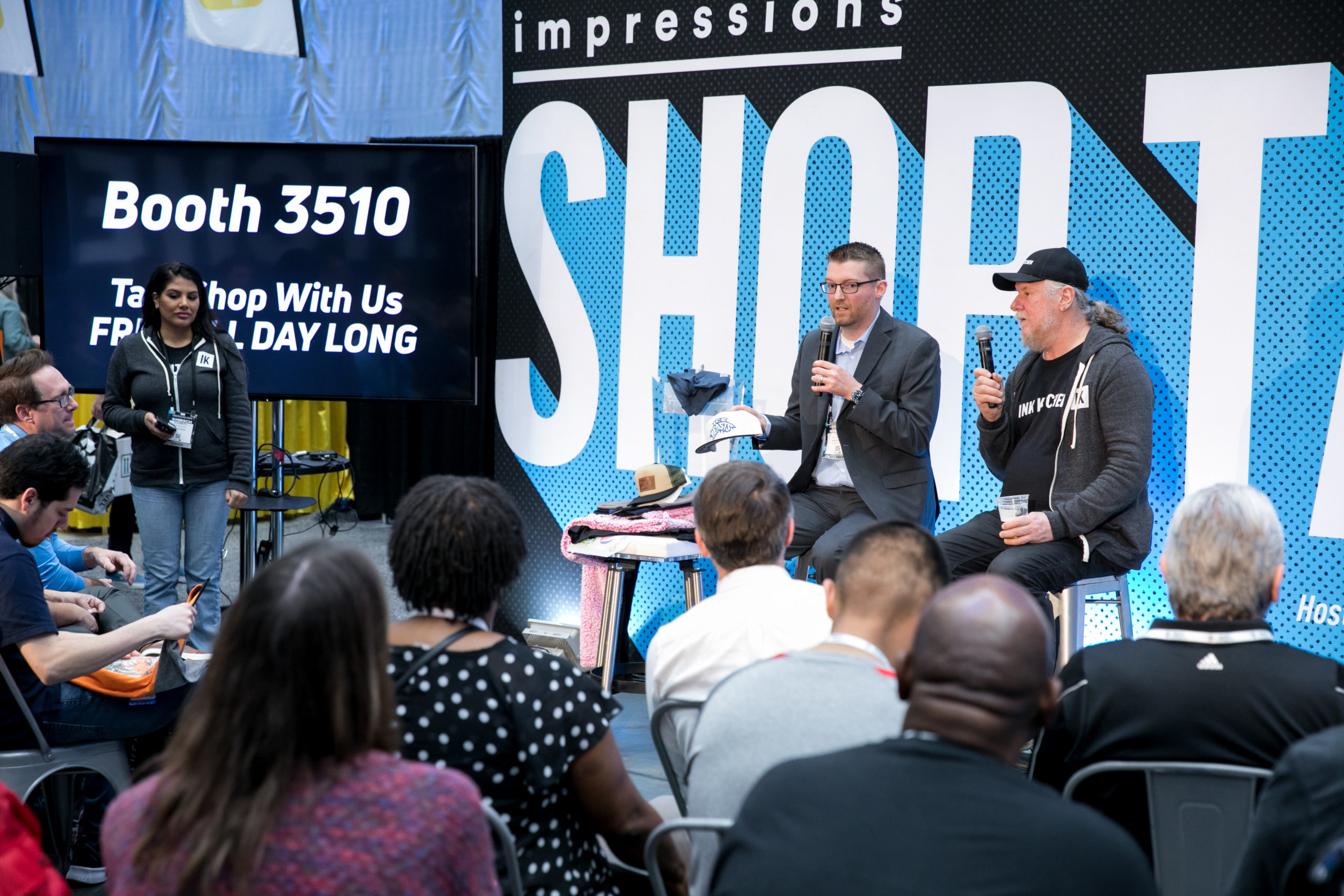 One more thing… Happy Hour!!!